A special report on how regulation and ambition took home building from a historic peak down to levels not seen since the GFC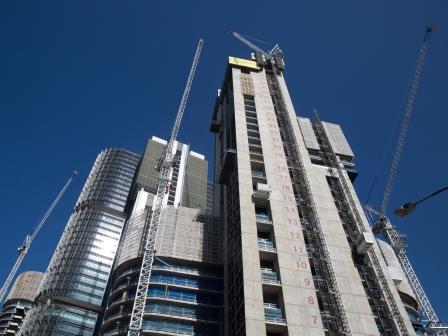 How regulation and ambition took home building from a historic peak down to levels not seen since the GFC

This special report is part of a two-part series. Click here to read about the imminent decline of apartment building and the role of regulation

To the casual observer, construction has never looked stronger. Start with the skyline: Australia has more cranes than ever, according to the RLB Crane Index. The Index has increased every quarter, hitting 685 in September this year, the highest level since records began in 2013.

However, the construction industry does not measure its success by cranes but by hard statistics and by almost every measure, construction of apartments has peaked. Approvals for high-density dwellings – i.e. apartments of more than four stories – more than doubled from 2012-2016, peaking above 75,000 a year in early 2016. Then they began to fall.

Over the 2016-17 financial year, high-density construction fell by 12%, according to BIS Oxford. To put that in context, construction the year before grew by 151%. Westpac's chief economist Bill Evans has sounded the alarm: "next year it's going to hit the wall: there will be a major, major downturn in residential construction."

Brokers

This matters because before construction commences – before approval even – Australia's apartments support an entire ecosystem of professionals who only rarely don a hard hat. Among these are commercial brokers. Similar to a mortgage broker, commercial brokers link developers with lenders, except the sums they work with are far, far bigger. The average project Sydney-based broker Kevin Wheatley (pictured) deals with is worth over $14,191,618; in 2016-17 Wheatley found finance for 14 such projects.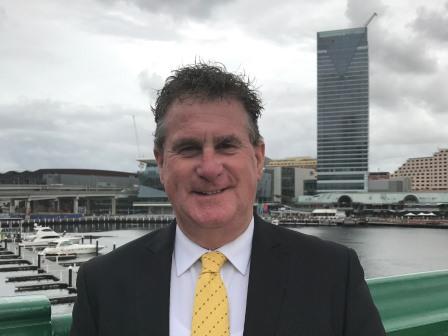 As construction has grown, broker numbers have followed them. In 2013-14, Wheatley wrote only 7 loans, worth on average under $12m; his numbers have therefore more than doubled. Sensing an opportunity, brokers have expanded their reach beyond finance. Marwan Rahme's brokerage Kanebridge Capital, also based in Sydney, will not only finance your apartment block but provide the project managers, quantity surveys and contracting services to build it and the marketing support to sell the completed units.

Like canaries in a coal-mine, these brokers are among the first to experience threats to the sector, starting with the flow of finance beginning to dry up. "I think less willing to lend is an understatement; they [the banks] have stopped lending," Rahme (pictured below) told MPA, "in my space, it's almost impossible to get a construction deal set anywhere with the majors." According to Sydney broker Wheatley, "we're in a position today that's not so dissimilar to where we were at the peak of the GFC."

The organisation tasked with preventing a new GFC, ironically, is behind much of Wheatley's predicament. The Australian Prudential Regulation Authority became concerned about banks' exposure to apartment construction in 2016 and in March this year wrote to banks, demanding they consider "whether expectations of growth in commercial property lending are achievable, given the position in the credit cycle, without compromising the quality of lending."

Regulators

Whilst encouraging banks to reduce their exposure to housing, APRA demanded they enforced more stringent lending standards. These included lending less to developers, more presales of apartments and only lending to developers with established track records. According to Jason Arnold, a commercial broker operating out of Melbourne, the 'right deal' can get through but "anything outside of that – and there's a lot outside the perfect deal the banks want – they will find it tougher."

On a national level, APRA had reason to be concerned in 2016. Property values in Western Australia were falling, whilst the foreign buyers who drive off-the-plan sales on the East Coast were finding it hard to get finance from the banks. APRA's controls meant that domestic property investors, which drove Sydney and Melbourne's double-digit price rises, were paying higher interest rates and finding it tougher to get loans from the banks.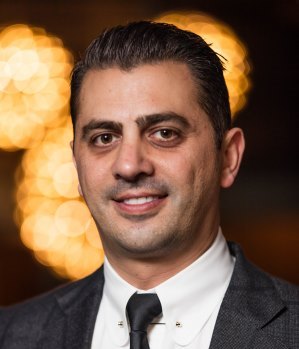 Yet Sydney and Melbourne property values continue to rise; by 13.0% and 12.7% respectively in the year to August according to CoreLogic. Both cities don't have enough housing for their growing populations and will be undersupplied well into 2019; last year's Census found that Melbourne had 300,000 more people than expected.

APRA has wrongly applied national standards and ignored a booming state economy, Sydney broker Wheatley believes: "the stringent lending criteria really didn't need to be employed in NSW in the current economic climate because we still have an undersupply of development."

Results

Scott Morrison's Budget Speech gave APRA the power to differentiate by geographical locations but APRA chairman Wayne Byres has so far refused to use these powers. Asked by Senator Nick Xenophon whether areas with different housing markets should be treated differently, Byres insisted that "good lending standards apply where the house prices are going up, down or sideways." Although banks can discriminate by location they cannot compromise APRA's rules to account for Australia's very different state economies and housing needs.

APRA's directives are having very real impacts. Meeting tougher lender requirements is expensive for developers and with many resorting to pricey non-bank finance, many projects that used to be viable are no longer so. BIS Oxford forecasts a 35% fall in high-density apartment building over the 2017-18 financial year, with a smaller decline for medium density building. With APRA's national approach, NSW and Victoria face declines nearly as steep as states with far weaker demand for housing.

APRA is seeking to protect the Australian economy, but could end up doing the very opposite, Sydney broker Rahme explains: "my concerns are for 2018 you're going to have a lot of sub-contractors, a lot of building suppliers, a lot of people that work in the construction industry that just might find themselves out of work, unless things change."

In our next article we'll examine the non-bank and private funders developers are using to get their apartments built and how these are changing the commercial broking landscape. To hear more from the brokers in this piece, read our Top 10 Commercial Brokers report, in MPA 17.11, on desks now.