Former bank teller is also a BDM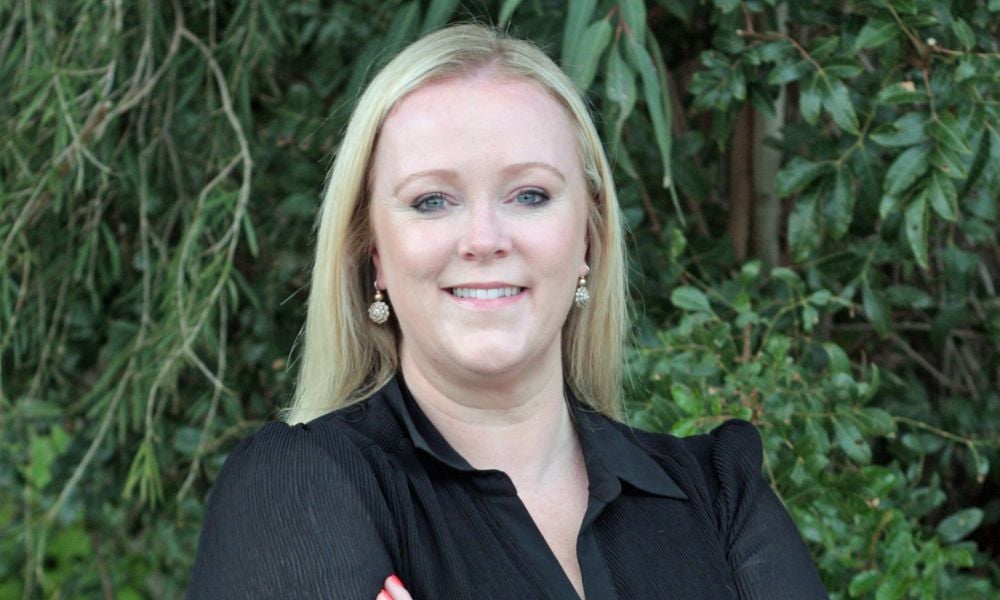 State Manager in the Spotlight and BDM in the Spotlight stories are part of a regular series featured in MPA, giving brokers insight into the lives of some of the country's leading relationship managers.
MPA spoke to Sarah Madigan (pictured above), ubank's state manager for Queensland, Western Australia, Southern Australia, and Northern Territory, about how she supports brokers, what she enjoys most about her role and what sets successful brokers apart.
Before working in the finance industry, Madigan studied teaching at the University of Technology Sydney. She took on a part-time role as a bank teller, which led to her switching gears, pursuing a career in banking and finance.
Promoted to the role at ubank in May, Madigan manages a team of five business development managers. Describing her job as a "hybrid role", Madigan manages a portfolio of brokers in Western Australia in a BDM capacity, and she also leads a team of high-performing BDMs.
The most enjoyable part of her job? It's calling a broker to let them know a more complex deal has been approved or helping with an application for a nervous first home buyer.
"I have a few stories up my sleeve where refinancing at ubank has quite literally changed people's lives," she said.
Read next: State Manager in the Spotlight: Abraham Mathew
Name: Sarah Madigan
Years in the industry: 20 (includes a 10-year gap whilst living in the US)
Company: ubank
Location: Perth
Briefly describe your role:
Ultimately, my goal each day is to delight our brokers and their customers.
Keeping this goal top of mind inevitably helps me to perform well as a BDM. I strive to remain accessible, solutions-oriented, reliable, and know my product.
A goal that you aim to achieve in your role over the next year?
I have two main goals: to support and mentor my BDM team so that they can achieve their goals, and to continue to drive up our market share.
At ubank, we have a fantastic digital mortgage. Our pricing and service proposition is on point so now it's about educating our broker partners on our market-leading digital experience, and how this can add value to their business and customers.
What's your favourite part of the job so far?
This role can be highly rewarding – the buzz I get when I call brokers to let them know that a trickier deal has been approved or assisting a broker with an application for a nervous first home buyer enabling their dream of ownership come true, these are the moments that I love the most.
I have a few stories up my sleeve where refinancing at ubank has quite literally changed people's lives. This is due to the money they are now saving on a monthly basis.
It's these stories that continue to motivate me.
What sets successful brokers apart?
When I look at my most successful brokers, they all seem to have one thing common: they have the customer service piece just right.
These brokers look after their customers, consider all options and communicate. They fight for their customers, they build relationships – they just do the right thing.
This ensures they receive repeat business and referrals.
Read next: BDM in the Spotlight: Lisa Vicentini
Something you'd like brokers you deal with to know?
That I always have them and their customers' best interest at heart.
I'm experienced enough to know when a deal might not be the best fit for us, in those instances I'll guide you elsewhere.
If it's a deal for us, I'll do everything I possibly can to support you in getting it across the line.
What is your best saving tip?
To track spending!
There are now many tools available to do this – I use my ubank app.
When outgoings are visible and actively reviewed, it's amazing how this prompts a reconsideration of purchases and a decision to put money where it should be going.
Describe your ideal weekend
Weekends these days consist of driving our three kids around. They all actively participate in sports, and we love cheering them on.
My ideal weekend would be one that had one afternoon/evening free where we could either go out for a nice meal or stay home and cook up a storm with a nice bottle of red, maybe get the firepit going, or binge watch a TV show.