Almost two-thirds feeling optimistic, report reveals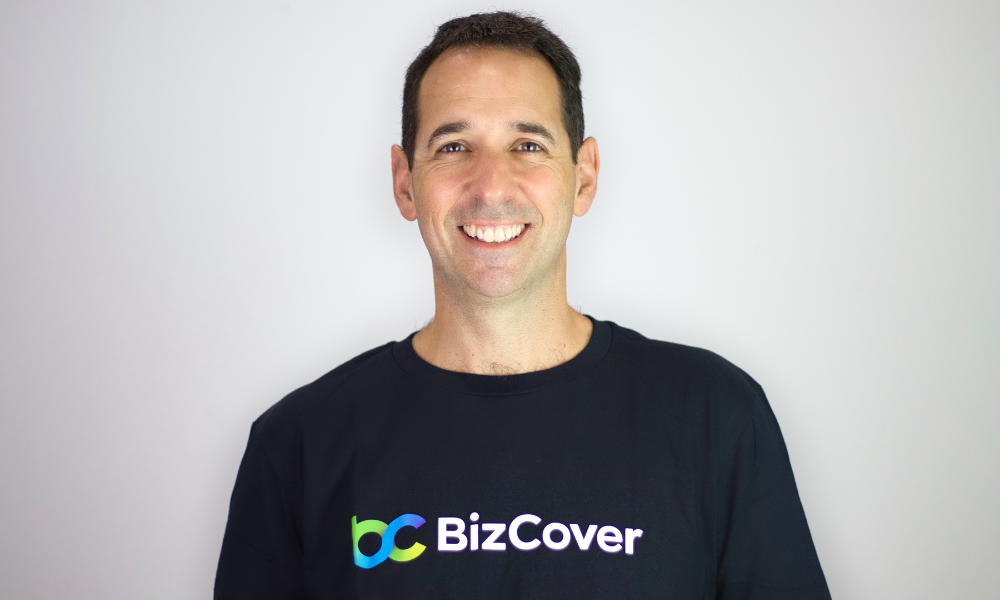 Owners of small-to-medium sized businesses are positive about their prospects over the coming year, a new report shows.
Releasing its 2022 Small Business Bravery Report, SME insurance service provider BizCover said nearly two-thirds (62%) of the 1,327 business owners surveyed felt "cautiously optimistic" or "very optimistic" their business would grow or recover in 2022.
Looking back on 2021, nearly half (48%) judged their performance as "good" or "very good", a further 31% rating their performance as "average".
Health services businesses were five times more likely to have a positive outlook on their 2021 performance than negative, the results showed.
Businesses operating within the information technology, trades, property and real estate and transport and utilities sectors shared a similar outlook on their 2021 performance, with positive ratings above 50% and negative ratings below 20%.
The financial, legal and insurance industry was the most negative, with 53% of its small businesses rating their performance "poor" or "very poor", as opposed to 13% rating it "good" or "very good".
Despite the ongoing impacts of COVID-19, which are expected to continue throughout 2022, many business owners plan to grow their services and products, and adapt their services to customer needs.
Over a quarter (28%) of respondents said they would continue to develop new products or services in response to ongoing change and recognised the need for a cash buffer for emergencies.
Read more: Preparing for costly mistakes
Despite feeling positive about their own business in 2022, less than 40% of those surveyed said they felt optimistic about the economic recovery of Australia this year.
More readily exposed to the effects of lockdowns and social distancing, retail and hospitality business owners were most concerned about the year ahead.
BizCover CEO Michael Gottlieb (pictured) said despite any uncertainty around economic recovery in 2022, this wasn't holding small business owners back from their own business plans.
"While there is a lack of confidence in the overall economic recovery of Australia in 2022, Aussie small businesses aren't deterred," Gottlieb said.
"It's great to see overall optimism about their ability to continue trading through all of this and see opportunity for growth."
Having persevered through the pandemic, BizCover said newfound confidence helped small business owners take a more positive approach to 2022.
Just over two-fifths of business owners felt confident about the year ahead, pointing to their strong customer base as the top reason for their optimism. Almost the same number of respondents related their optimism to their competitive product or service.
Gottlieb said people generally become small business owners because they were passionate about their product or service and wanted to take control of their future and make a difference. But that alone didn't always mean their business would thrive – successful small business owners must be willing to learn, change or adapt, and make sacrifices.
"I think the results of this survey highlight the way these traits are really strong amongst Australian small business owners," Gottlieb said.
He said a firm understanding of who they are and the role they play in peoples' lives can inspire confidence among business owners, even in the face of adversity.
One health services provider said being competent is what "makes me feel brave about my business".
"I know what my business is, the services I provide, and I am confident in providing a safe and high-quality service that my clients need."
Other business owners referred to their own ability and that of their people, as reasons to feel good about the road ahead.
Almost a third said their ability to quickly adapt to changing situations gave them confidence. Almost a quarter (21%) said they drew confidence from their team of great people.
The owner of an engineering consultancy based in Queensland said having key people in the business was what made them "feel brave as a company" heading into 2022.
"You are only as strong as your team and our family is a close, tight-knit group of individuals who go above and beyond to achieve success together. And we match that work ethic by investing in personal growth, wellbeing and career development," the business owner said.
"Nothing in 2022 can compare to the passion and resilience of a team that won't give up."
Read more: Small business owners resilient in the face of COVID-19 - RedZed
As the COVID-19 pandemic triggered a time of reflection for many people, the survey results showed small business owners emerged with a clear vision and purpose.
According to ABS business count data, during the 2020-2021 financial year, 88,000 new businesses opened their doors. Gottlieb said he expected "record growth" for small businesses in Australia this year.
"A lot of people have a good idea that they want to turn into a small business but it often remains just that," he said. "COVID saw people rethink their priorities, and I think we'll see more people execute their ideas and take on the opportunities that they see."