What economist predicts ahead of RBA call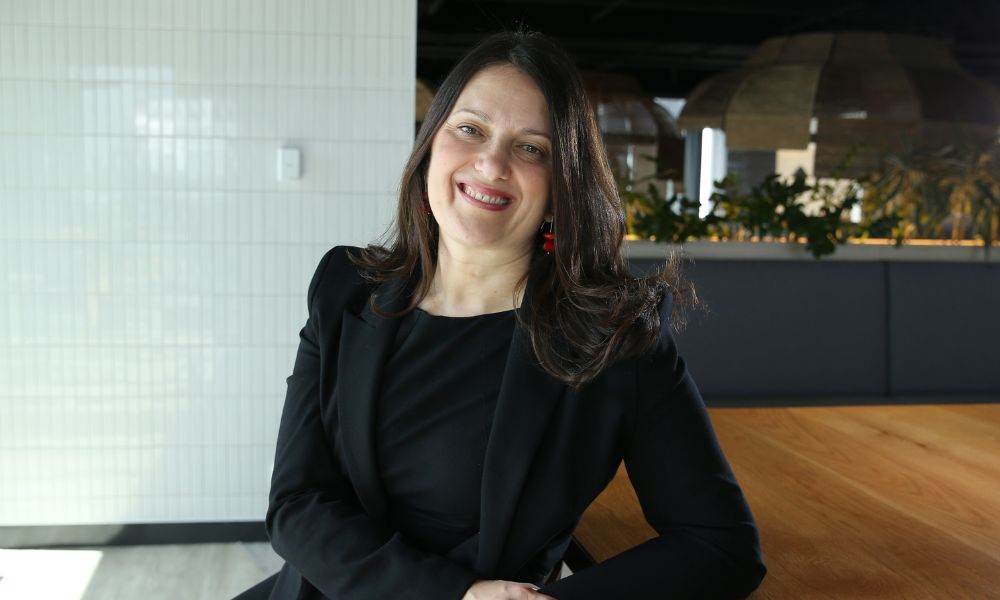 The official cash rate is forecast to rise by another 50 basis points in July, a major bank economist says.
The RBA will review the cash rate on Tuesday, July 05. A July rise would mark the third rise this year after the RBA delivered a 25-basis point hike in May, the first rise in over 11 years. Having moved from a record-low 10 basis points to 0.35%, the cash rate rose by 50 basis points in June, to 0.85%.
Ahead of the July meeting, Westpac Business Bank chief economist Besa Deda (pictured above) told MPA although the RBA might consider a 25-basis point hike, it was likely to try to "get in front of the curve".
"We think they'll do a back-to-back and do 50 basis points," Deda said.
Read more: RBA announces hefty rate hike
Following the June meeting there wasn't sufficient fresh information that would suggest the RBA could afford to ease back to a 25-basis point rise, she said.
The official annual inflation figure remained at 5.1% (ABS, March 2022), which marked the biggest annual jump in almost 21 years. Deda said Westpac expected annual inflation to tick up towards 7% by the end of the year.
Over 2023, the annual rate of inflation was likely to ease, she said. But over this year and most of next year, the bank expected inflation to remain higher than the RBA's 2% to 3% target band.
Labour market data showed unemployment at 48-year lows (the official unemployment rate sitting at 3.9%), and retail spending figures were still relatively robust, Deda said.
Globally, larger economies were undertaking larger sized cash rate hikes, with the US Federal Reserve having hiked its benchmark interest rate by 75 basis points to a range of 1.5% to 1.75% in June.
Late last week, Deda said interest rate markets had priced an 82% chance of a 50-basis point cash rate rise this month.
Amid inflationary pressures, a strong labour market and robust retail spending, Westpac is forecasting rate hikes to continue past July.
"We've got a cash rate of 2.35% for the end of this year – that's near the peak for the cash rate cycle in our view," Deda said.
Once the cash rate reaches the 1.5% to 2% threshold, Deda said there was reason for the RBA to deliberate and consider data carefully.
The central bank would need to consider household debt, and the potency of each cash rate hike on borrowers, she said. There was also the consideration that further tightening would likely result in a further slowing of house prices.
"There will be an impact on household wealth and that will flow on to consumer spending, so we could see some momentum lost in economic activity, and in consumer spending growth as we move into the second half of this year," Deda said.
Reopening of international and interstate borders and lifting of mobility restrictions has released pent-up demand in services-based areas such as hospitality and arts and recreation, she said.
However, cost-of-living concerns have weighed on consumer sentiment, which Deda confirmed was currently fairly weak. As service-based spending was discretionary, there was concern these areas may feel the pinch later this year.
"We see the cash rate peaking at around 2.6% which is well under where markets are seeing the peak," Deda said.
As seen in May and June, when the cash rate rises, lenders typically pass on the full rate hike to their variable home loan rates, which are currently lower than fixed home loan rates.
Read more: Non-major banks bump up interest rates
Fixed home loans largely reflect market rates (also referred to as 'swap rates'), which accelerated from the second half of 2021.
On Thursday, CBA raised its fixed home loan rates by 1.40 percentage points for owner-occupiers and investors.
The 1-year fixed rate (principal and interest) was 4.99%, the 2-year fixed rate was 5.79%, the 3-year rate was 6.39%, the 4-year rate was 6.59%, and the 5-year rate was 6.69%.
The bank's lowest variable rate (Extra Home Loan rate, principal and interest) reduced by 0.15% to 2.79%, available to customers with a 30% deposit (LVR of 70% or less).
The RBA will release its decision on the official cash rate on Tuesday afternoon.