Expected rate increases could spell trouble for highly indebted borrowers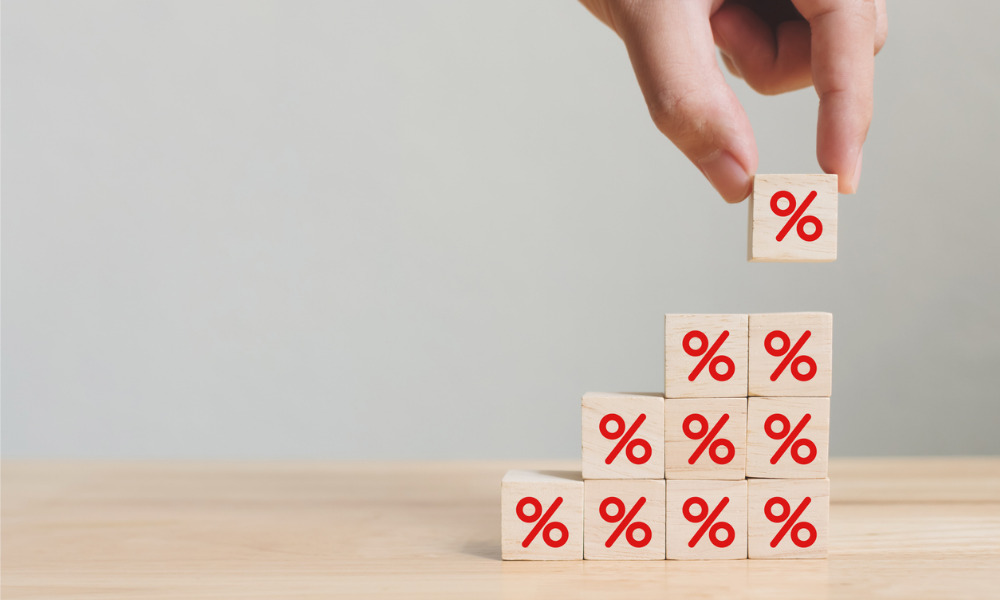 The Reserve Bank is warning that highly indebted borrowers could face a shock to their finances if interest rates rise by an expected two percentage points over the next two years. The central bank also warned that such a hike could cause a 15% drop in home values.
In its semi-annual Financial Stability Review, published Friday, RBA said that some families will struggle to meet loan repayments if household income growth doesn't pick up to counter rising inflation. In the report, the central bank warned of the potential for drops in housing prices, lower after-inflation incomes, or both as tighter monetary policy begins to take effect, The Australian reported.
A quarter of all new home loans have a debt-to-income ratio above six, a level regulators see as risky. The RBA said the share of high-DTI new home loans was noticeably higher than a year earlier.
National home values spiked by 22% in 2021, the strongest annual growth rate since the 1980s, The Australian reported. The sharp rise priced many prospective first-home buyers out of the market and spurred the government to extend its home-loan guarantee program.
The RBA noted that the residential market slowed in most cities in the early months of this year, but it warned that future rate hikes could hit property and other asset prices.
"Estimates using a model of the housing market that takes into account historical relationships between interest rates and both demand and supply factors suggest that a 200-basis-point increase in interest rates from current levels would lower real housing prices by around 15% over a two-year period, relative to the baseline model projection in the absence of an interest rate shock," the review said.
Read next: RBA keeps handbrake on cash rate
The RBA also warned that the risk of cyberattacks on banks has increased after Russia's invasion of Ukraine, given the central role played by the finance system in the application of sanctions on Russia, The Australian reported.
The Ukraine conflict and pandemic-related supply-chain disruptions are causing a spike in global inflation, seen most acutely at the petrol pump.
Last week, RBA Governor Philip Lowe said the central bank was no longer "prepared to be patient" with its monetary policy. Economists believe the RBA will hike the cash rate to 0.1% to 0.25% in June, The Australian reported.