AFG announcement comes in same week ASIC celebrates reducing interest-only lending by $4.5bn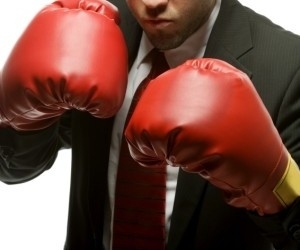 AFG announcement comes in same week ASIC celebrates reducing interest-only lending by $4.5bn
Investor lending and interest-only lending has been hit hard by regulation, data from AFG and ASIC reveal.
AFG's latest Mortgage Index recorded a decline in investor lending to 29% of the market, an all-time low which AFG CEO
David Bailey
put down to
"regulator-led tightening of investor lending". Compared to the same time last year AFG's volumes are flat, Bailey revealed.
Earlier in the week, ASIC released an update on its efforts to control interest-only lending. $4.5bn less in interest-only loans were written by the major banks over the past year, ASIC claims.
The regulator looked at 16 lenders and found non-major lenders had only "partially offset this decline"; overall numbers were down from $19bn in the September quarter of 2015 to $14.3bn in the June 2017 quarter.
ASIC's interest-only review will now target brokers, reviewing individual files from lenders and brokers, with ASIC deputy chair
Peter Kell
warning that "there are no excuses for lenders and brokers not meeting their legal obligations."
Upgraders and FHBs return
As investors fall back, upgraders and first home buyers are becoming a larger part of the market.
41% of loans now go to upgraders, according to AFG's figures, with first home buyers up to 13%.
However, figures from the Australian Bureau of Statistics are put FHBs at 17.2% of total housing finance commitments, "driven mainly by changes to first home buyer incentives made in July by the New South Wales and Victorian governments."
AFG's average loan size rose to $491,000, and according to CEO Bailey "this increase can be explained by the fact that people generally spend more for their primary place of residence than they do for an investment property."
Opportunities for refinancing
AFG has reported a fall in refinancing to 25% of all loans, a far cry from the 39% peak reached in 2016.
For many brokers, however, refinancing still plays an important role, for certain clients. On average, variable rates are going down for owner-occupiers, CANSTAR's figures suggest, even if the discounts of 2015 and 2016 look unlikely to be repeated.
Interest-only borrowers are also increasingly switching to principal & interest repayments with cheaper interest rates.