A super-hot market may need some government cooling sooner than expected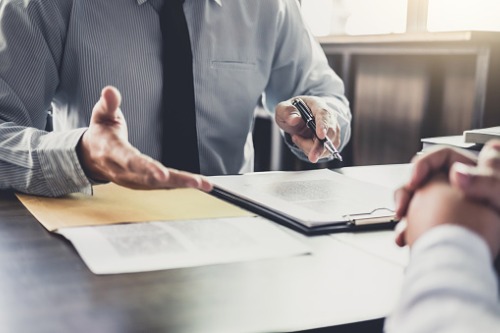 Regulators could step in to limit lending to the most highly geared homebuyers sometime this year in an attempt to keep the housing market from overheating, according to ANZ economists.
The prediction came as Australia's top financial regulators signalled that they were keeping a close eye on the country's housing and mortgage markets, and would respond to any deterioration in lending standards, according to a report by The Sydney Morning Herald.
As house prices spike at their fastest rate in 17 years and mortgage lending surges, fuelled by cheap credit, many market watchers think regulators may step in to apply the brakes. While some believe regulators will wait until next year to intervene, ANZ Bank economist Felicity Emmett predicted that such "macroprudential" policies would be enacted later this year. She also said their were "upside risks" to ANZ's forecast of 10% house price growth for 2021.
Emmett said that lending restrictions were still "a way off" in Australia, since the RBA didn't want to derail the recovery in housing and the economy as a whole. Still, she said house price growth and credit growth were likely to accelerate in the coming months, and there had already been an increase in some kinds of higher-risk lending. Emmett said there would be "risks that the housing market will be showing signs of overheating" by the second half, pushing regulators to respond.
"We expect macroprudential restrictions will be introduced in Australia later this year," she said in a client note. "A soft touch approach from the regulator is likely in the first instance, followed by harder limits, most likely targeted ar high debt-to-income loans."
Read more: APRA may have to step in to cool housing
Emmett's comments come after Reserve Bank governor Philip Lowe warned this week that lending standards should remain sound after the central bank held the cash rate at 0.1%, the Herald reported.
On Wednesday, the Council of Financial Regulators – which includes the RBA, the Australian Prudential Regulation Authority, the Australian Securities and Investments Commission, and the Treasury – said that it would be carefully scrutinizing lending standards.
"The council places a high emphasis on lending standards remaining sound, particularly in an environment of rising housing prices and low interest rates," the body said. "It will continue to closely monitor developments and consider possible responses should lending standards deteriorate and financial risks increase."
The last time APRA stepped in to cool the housing market, it targeted property investors, who were responsible for much of the surge, the Herald reported. Right now, however, the surge has been driven by owner-occupiers.
Emmett said that there has been a gradual increase in higher-risk loans with loan-to-valuation ratios above 90%. She warned that further deterioration "seems inevitable in the current climate."
However, Emmett pointed out that regulators have historically been reluctant to limit high-LVR loans, since these tend to be used most often by first-home buyers. Instead, Emmett said that the first round of macroprudential policies could be aimed at limiting lending at high debt-to-income ratios, with loans with a DTI above six times.
Other banks have also predicted that regulators will step in with some sort of macroprudential policy, although not as early as predicted by ANZ, the Herald reported.
Westpac senior economist Matthew Hassan predicted that macroprudential policies might be introduced in the second half of 2022, saying that the RBA would stay focussed on COVID-19 recovery this year.
"They won't want to do anything that might derail the economy until we are really clear of that," Hassan told the Herald.
Commonwealth Bank economists predicted this week that macroprudential policies were unlikely this year because housing credit growth was still relatively slow.