Big brokers get rushed off their feet as buyers flock to the market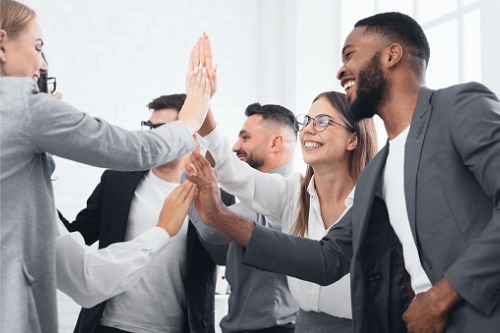 Two of Australia's largest mortgage brokers have reported a deluge of loan applications, as both predict that pent-up demand, recent interest-rate cuts, and growing consumer confidence will create a "perfect storm" to boost the housing market and prices in coming months.
The low interest rates and government incentive programs have resulted in a record number of first-home buyers entering the market, according to a report by The Sydney Morning Herald. Figures from the Australian Bureau of Statistics show that 13,040 first-home buyer loans were approved in September – a 6% increase over August and a 45% spike from September 2019.
Aussie chief executive James Symond told The Australian that although the property market had been unsettled this year due to COVID-19, positive momentum was returning. The broking group posted a record October, which was its second strongest month ever for loan applications, The Australian reported.
"We are writing really strong business, and we're back punching really hard again," Symond said. "While ever rates are low and while ever people have a job the property market will be strong and buoyant. The current conditions are creating the perfect storm of positive growth drivers which will propel our property markets into 2021 and 2022."
Aussie posted records for both applications and settlements in October, with more than $1.6 billion in settled mortgages, The Australian reported. Aussie is estimating a settlement value of about $18 billion for this financial year.
"We've never experienced pent-up demand like this," Symond told the publication. "We are seeing confidence of consumers return."
ASX-listed broking firm AFG is also booming. AFG head David Bailey told The Australian that conditions were stronger than expected, boosted by people looking to refinance or upgrade to a larger home or from an apartment to a house.
"Our [loan application] volumes are probably up 15% on last year," Bailey said. "Even with Victoria having been in lockdown, I've been surprised with the robustness of the Victorian market."
Sentiment is also likely to be boosted by the NSW budget, released on Tuesday, which includes plans for public consultation on the replacement of the stamp duty.
Symond told The Australian welcomed measures that made it easier for people to enter the property market.