MSA National's Sam Makhoul channels his passion for writing and coaching to help bring out positive energy in people
MSA National's Sam Makhoul channels his passion for writing and coaching to help bring out positive energy in people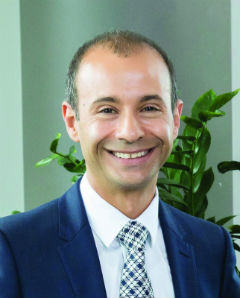 MSA National founder Sam Makhoul firmly believes that in order for a company to flourish, its people need to grow both personally and professionally.
"The energy peolpe bring to their work is far more important than how much they know," he says.
Makhoul has held coaching seminars not just on banking and finance laws but also on wellness, which includes eating right and getting regular exercise. He attributes the principles and frameworks he imparts to his book, A Higher Branch.
Heralded by many as a blueprint for living a complete and happy life in the 21st century, Makhoul's book helps people discover their inborn fearlessness so they can eff ortlessly live a happy and successful life.
Also the chief wellness offi cer at MSA National, Makhoul takes a keen interest in people who commit to both their career progression and health and wellbeing.
"I commit to the committed. I meet with people who struggle with motivation and energy levels. It is the most rewarding aspect of my role,"