With the return of strong growth towards the end of 2020, the future looks bright for brokers looking to assist investors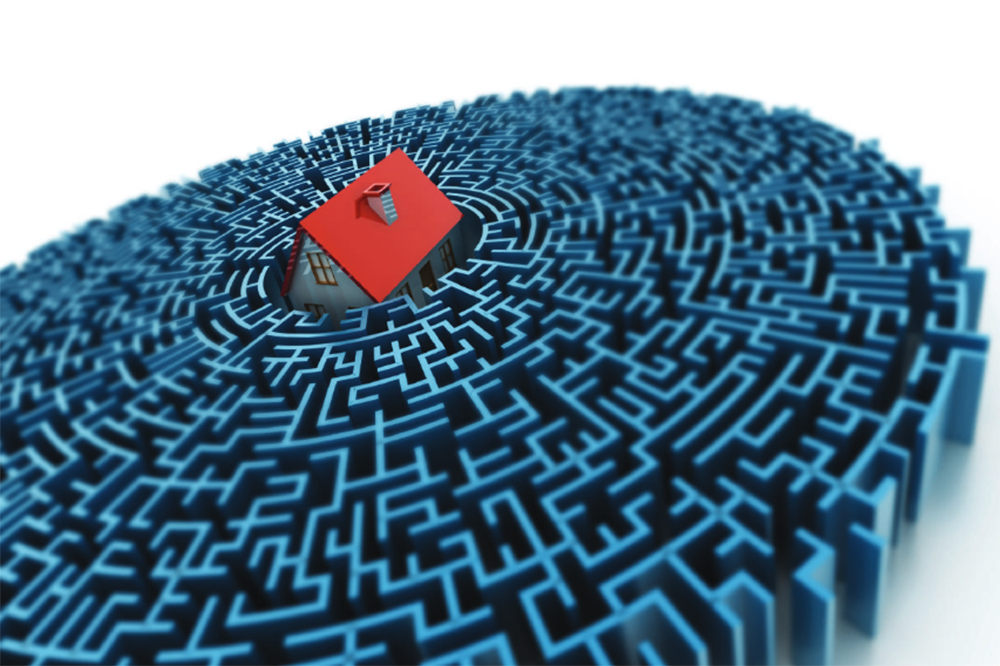 While the uncertainties of 2020 saw a massive drop in lending to investors last May, it was short-lived, and the value of loans to investors continued to rise throughout the rest of the year. January 2021 saw more than $6.6bn in investor loans settled, the highest value since 2018.
Due to the high levels of owner-occupier lending, however, the market share of new loans to investors has dropped. Bluestone's chief customer officer, James Angus, says investment has declined to just 25% of all lending due to COVID-19's impact on vacancy rates and rents, down from 40% at the start of 2020.
"COVID has certainly impacted the investment market, and there have been some significant changes for investors," Angus says.
Bluestone has reduced its investment loading to 0.15% from 0.50%, increased its LVR to 85% on fully verified investment loans paying principal and interest on prime and near prime loans, and removed its cap of four investment properties per customer.
Angus adds that "many lenders have become more cautious. Rental income has been reduced, and lenders are more selective about locations due to rising vacancy rates and falling rents, etc".
Explaining the investment lending figures seen over the last year, Bankwest's general manager of home buying, Peter Bouhlas, says momentum has started to build as economic conditions improve and consumer confidence returns. He says there's been a general trend of investors retaining their existing assets where they have the capacity to do so, with some taking advantage of loan deferrals that enable them to extend support to tenants.
"The past 12 months have resulted in general uncertainty across the world, and it's not clear as to when life might resemble 'normal'," Bouhlas says.
"That uncertainty impacted the financial and property markets and also affected consumer confidence, which in turn disrupted the property investor segment. However, there have also been positive influences on the market, such as federal and state government initiatives, and historically low interest rates leading to consumer confidence rebounding."
Pepper Money's Aaron Milburn points to regulatory intervention, tightening lending criteria and uncertainty around possible taxation changes as impacting the investor market in 2020. But there are positive signs, he says, and the non-bank is working to assist property investors by offering 24-hour loan assessments, full-doc and alt-doc options for income verification, and a cascading credit policy to assist a wider range of customers.
"Most of the activity in the past 12 months has focused on the owner-occupied space, particularly first home buyers, given the lower interest rates and government incentives on offer," Milburn says.
"Investors are starting to come back to the market now that there is more certainty in the economic outlook and for job prospects across the wider market."
Rates aren't everything for investors
As a newer bank to the home loan market, 86 400 has seen a "great response" to its offerings since its launch into lending in November 2019. The fintech provides 100% paperless home loan applications, with rates from 2.39% for a two-year fixed principal and interest investment loan.
But rates aren't everything, says national manager of broker distribution George Srbinovski. While customers have been flocking to the market for all-time-low rates, investors are also looking for quality service, particularly post-settlement.
86 400 offers an app that allows customers to connect multiple external bank accounts in order to get better visibility of their money.
"Investors might have multiple home loans in financial institutions, multiple accounts in different financial institutions, so showing them where all their money is going from all their accounts in one place helps them feel more in control," Srbinovski says.
In terms of returns, the reduced demand for rental properties in cities like Sydney and Melbourne has resulted in a drop in yields in areas where there were already concerns about a potential oversupply of high-risk unit developments. Mortgage insurance provider Genworth has seen its new business in investment loans trending down, while owner-occupier properties have remained strong.
Genworth has also found that it's not just experienced investors who are in the market for property; it has seen growth in the number of first home buyers purchasing investment properties. According to the Genworth First Home Buyer Report 2020, 12.5% of first home buyers entered the market with an investment property.
"With increasing house prices and the challenge of saving a deposit, an investment property provides the opportunity to enter the property market and start growing financial wealth," says CEO and managing director Pauline Blight-Johnston.
Ongoing challenges continue
Despite the growth seen in the investment market, there are still factors that are impacting and will continue to impact investors. For example, Angus says the biggest risks to property investors are the increasing vacancy rates and falling rents.
While there is more certainty in 2021 than there was in 2020, many of the impacts are still being felt, and it is still not clear when things will return to 'normal'.
"People's housing preferences and needs have changed because of COVID, and with flexible working becoming more prevalent, a lot of people are choosing to live away from traditionally strong rental markets. Because of this, rents are falling across most capital cities and particularly in the inner-city unit markets," Angus says.
Understanding the uncertainty, Bouhlas says the last 12 months have highlighted the fallacy of attempting to anticipate the future. He adds that while it is unclear when the impacts of 2020 will become more predictable, Bankwest remains "cautiously optimistic" about continued economic recovery.
"Stimulus packages and cashback initiatives from the federal and state governments, historically low interest rates and rebounding consumer confidence are all positive signs for the year ahead," he says.
"The evolving state of the global pandemic could also present variables that impact the property market, such as vaccine rollouts and the opening of borders resulting in migration and Australians returning from abroad, which could drive demand."
Milburn agrees that property investors need to look out for risks associated with the ongoing fallout from COVID-19 and the oversupply of apartments. He says rental yields and the opportunity for capital growth are other things to consider.
But he also remains positive about the future and says the recovery of investor demand is likely to build momentum over the course of 2021.
"The economics for property investing is stronger in light of record-low interest rates, rising capital values and improved rental growth prospects," Milburn says.
"Given Australians' historical cultural attachment to investing in bricks and mortar, it is likely many will again consider investing in the housing market."
Getting advice from the right people
"Investments are complex," says Srbinovski. On top of all the risks associated with vacancy rates and rental yields, there are so many lending options for property investors.
Srbinovksi says that like with investing in anything, there is always a certain amount of potential risk, and it needs to be calculated and understood before making a decision. Mortgage brokers can help their customers talk through their investment plan and find the right solution.
"It's a really busy market with lots of options out there; a lot of banks, big and small, have a lot of products to cater for a wide range of investors. So, getting to know your customers and their situation is most important before giving recommendations on property investment," he says.
Agreeing that there are many strategies out there for borrowers, Blight-Johnston says no one single strategy is perfectly suited to meeting everyone's needs.
Choosing the right strategy will depend on income, deposit, life stage, time availability, skill and attitude to risk, among other factors. She says that before investing in property, or adding another property to a portfolio, investors must understand what they can afford, the deposit required, and balance the projected income and long-term financial benefits.
They must also learn about the tools that can be used to help them purchase a property, like lenders mortgage insurance.
"It is important that investors are aware of the options available to them that can help them to improve their financial situation," Blight-Johnston says.
"A broker can save an investor significant time, effort and stress as they guide an investor through the property buying journey."
In the best interests of investors
Working with brokers to help borrowers, Bluestone has focused on its broker support and turnaround times. Angus says the group has hired six new BDMs in the last few months to boost its service levels further and is currently at one-day turnaround times for new applications. "And I challenge any organisation to beat an average phone wait time of nine seconds for broker support," he adds.
Brokers with property investor clients should understand that "to invest well takes careful planning", Angus says, adding that it's important to make sure investors have met with a qualified professional to determine the best investment approach for their personal long-term goals.
Brokers also have the best interests duty to bear in mind too. "To consider the best interests duty, brokers need to gather adequate information about their clients' investment needs and know enough about each lender they are accredited with so that they can determine whether or not that lender is a good match for their investor clients," Angus says.
Explaining how Bankwest is supporting brokers, general manager of third party Ian Rakhit says the bank offers a digital process allowing customers to sign their contracts digitally from any device. Its time to settlement has reduced from about 13 days to less than seven working days for new loans and 24 hours for increases to existing loans.
In response to the active housing market and high refinancing levels, Bankwest also increased the number of staff in its processing team, while adding an initial review as applications land to advise brokers of outstanding information required.
Bankwest offers the ability to lend where there are four securities on one title and also offers three-year and five-year interest-only terms for construction. These policies are in place to support brokers and their investor customers, and the bank also prides itself on its relationships.
"Developing and maintaining strong relationships with brokers has always been central to our broker model, and that is reflected in our BDM and BSM support teams and our case-ownership model, which ensures a single point of contact for brokers for all applications," Rakhit explains.
"That familiarity with each application is important, because every customer comes to a broker with their own unique needs, and our support model ensures we're there when and where brokers need us, whether their customer is an investor or owner-occupier."
In terms of the conversations brokers should be having with their customers, Milburn reminds brokers that BID applies equally to those who are buying a home, refinancing an existing property, or looking to invest.
"If investors will be relying on the rental income to manage loan repayments, then a broker should be discussing how to build up a buffer, have contingency plans in place or renter's insurance in the event their income source ceases for a period of time, or a shortfall arises," he says.
"A broker could also provide timely information on the extra costs associated with managing an investment property so that the customer is prepared, and knows they can afford the ongoing commitments."
Going beyond a good interest rate
Providing a new home loan offering that is still growing, 86 400 has also focused heavily on ensuring fast turnaround times. Srbinovksi says the bank knows how important that is to brokers, and impressing them with its service is crucial.
He advises brokers dealing with property investors that they should ensure they have a good understanding of how the loans work and about the long-term goals of their clients.
Coming back to the best interests duty, while price is often a really important factor for a lot of customers, Srbinovksi reminds brokers that it is not always the biggest factor.
"Financial situations for investors are generally a lot more complex, so they need to consider a broader financial strategy in becoming a property investor," Srbinovski explains. "That could mean a conversation with their financial adviser or accountant to help understand the whole financial picture to get a result which works in the customer's best interest.
'So, it's going beyond just having a chat with the customer and getting a good under-standing of the entire picture."
When it comes to LMI, Genworth has a comprehensive program to support its broker network, offering training and education for brokers so they can understand how LMI works and where it might be applicable.
While many associate LMI with helping first home buyers onto the property ladder by reducing the deposit needed, it is also an incredibly important tool for investors. LMI offers a property investor the opportunity to buy their property with a deposit of just 10%, meaning they can enter the market sooner and borrow more to purchase a property in a good location where property values are rising beyond that. What's more, it also allows investors to claim back the cost of the insurance as an expense against the property and receive a tax deduction, as well as giving them the ability to save on upfront costs with the option to capitalise the LMI premium into the loan amount.
"Brokers play an important role in providing guidance and key information to people who are looking to buy a home or invest in property," Blight-Johnston says.
"We work closely with our broker network to ensure they have the resources and assistance they need so they can advise their clients when lenders mortgage insurance may be appropriate for them."