Clubs will receive funds between $2,000 and $10,000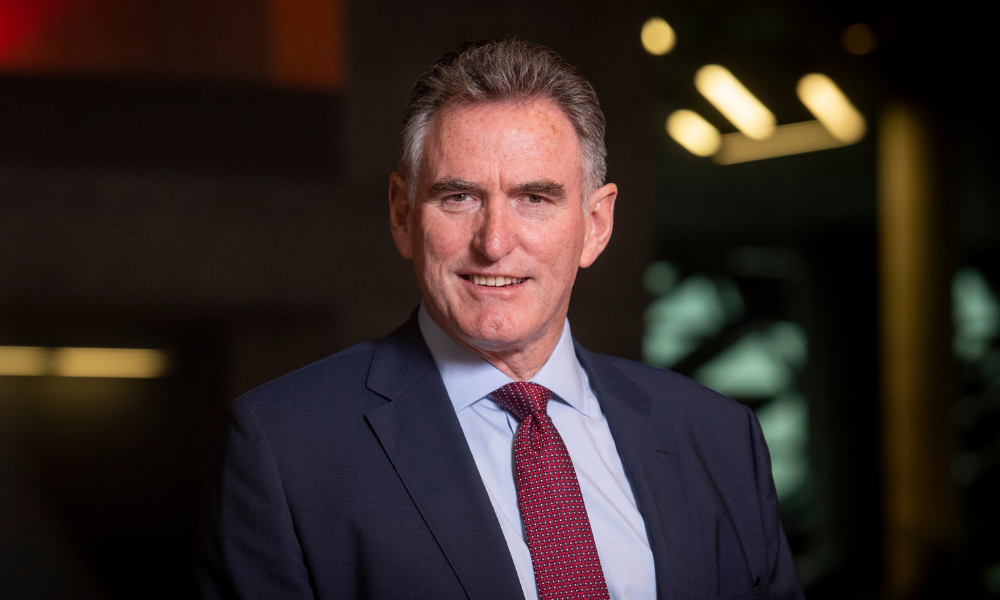 National Australia Bank is distributing hundreds of thousands of dollars in grants to help Aussie rules football clubs affected by floods get back on the field.
Weeks of devastating floods in Queensland and northern NSW have caused damage and debris, affecting homes, businesses and livelihoods.
The big four bank will provide $330,000 in grants to more than 50 local Australian rules football clubs impacted by the floods.
Grants between $2,000 and $10,000 will be distributed direct to clubs, including NAB AFL Auskick centres, by the AFL Community Relief Fund.
Read more: Dropped remuneration a testament to industry, says NAB
NAB CEO Ross McEwan (pictured), said as with other community organisations, the bank recognised the role football clubs played in helping people through natural disasters.
"From purchasing new guernseys and footballs to restocking the kitchens and repairing clubrooms, these grants will be vital in the recovery from the recent floods," McEwan said.
As sport is an integral part of country towns and local communities, NAB was committed to supporting football "at all levels".
McEwan said it was important to get players of all ages, including kids, back out onto the field doing what they love. He also saw a need to support the thousands of volunteers, referring to them as "the lifeblood" of community football clubs.
"Tackling natural disasters takes all of us working together, and with the AFL we're determined to fund resources that support local communities and football clubs," he said.
Referring to the impact of the floods as "a challenging time", AFL CEO Gillon McLachlan said NAB's support would make a difference in flood-affected areas.
With assistance from NAB, AFL was able to provide over $500,000 in emergency funding relief to clubs affected by the floods.
"Local footy clubs are often the backbone of their local communities and our thoughts are with everyone doing it tough through this challenging period across communities in NSW and Queensland," McLachlan said.
The $330,000 in grants were on top of over $3.5 million in emergency grants provided by NAB to customers and colleagues.
The NAB Foundation donated $100,000 to the Queensland Fire and Emergency Services, NSW SES and to GIVIT's Storm and Flooding Appeal.
Mortgage brokers with NAB customers needing help could call NAB Assist on 1300 308 132 or complete the online hardship form.
Additionally, NAB said it had launched a national fundraising campaign to help people impacted by floods across Queensland and NSW.
Donations could be made over the counter or on iPads at NAB branches. They could also be made through the NAB neighbourhood community portal.