Nicole Triandos, Anita Hyde face gender barriers in finance industry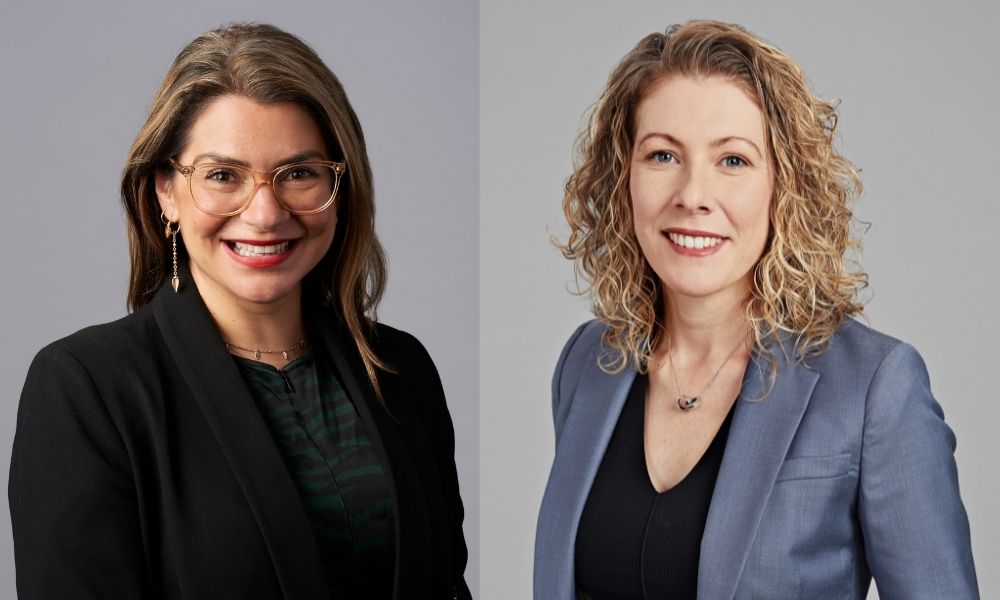 This article was produced in partnership with NAB.
When it comes to removing gender barriers and empowering women in the financial services industry, actions speak louder than words.
This is exactly what motivates Nicole Triandos, head of strategic partnerships, broker distribution at NAB and her colleague, Anita Hyde, NAB head of specialised and private, commercial broker (pictured above) on this International Women's Day. The theme of the 2022 event is #BreakThe Bias.
The pair spoke to MPA about what drives them to bring about change in the industry and work towards a world without bias.
Triandos, who has worked in banking and financial services for over 21 years, says whether it's deliberate or unconscious, bias makes it hard for women to move ahead in their careers.
"For me the theme is around taking action and it's speaking up," Triandos says. "It's not just about recognising it (bias) but calling it out when you see it happening.
"There's an interesting stat – 73% of women experience bias at work but less than a third of colleagues are able to recognise it when they actually see it. Knowing it exists isn't enough – it's about providing the environment to allow people to speak up."
"A lot of people don't speak up at the time things are said or actions are taken, so it's making sure that as a leader whether it's in a broker business or a financial institution that you actually support people when it comes up. You've got to lead from the top."
Triandos says it's best to deal with the situation on the spot, take the person aside and talk to them. NAB has a range of training programs and initiatives to help staff recognise bias.
She says efforts to break the bias should be made not just on International Women's Day but every day.
"It's important that we talk about it as an ongoing narrative whether it's at work or at home and for upcoming women of the future to understand this.
"It's not just about gender, it's also about age and background. Diversity and inclusion comes in all shapes and sizes."
Hyde, who has 20 years' experience in the finance industry, says International Women's Day is a wonderful way to celebrate the progress NAB has made but it's also important to talk about the future.
"We need to continue to build and sustain those successful businesses," Hyde says. "It's really important to know that bias exists but that we can do something about it, we need to break the bias and make sure it's critical in understanding that diversity mix, making sure there's equality and inclusion across all aspects. But ultimately it's just the right thing to do."
Dealing with bias
Hyde says like three out of four women she has experienced bias in their career.
"What's key is that the person across the table might not realise that they're actually being biased. It's about making positive change and changing the hearts and minds of everyone. It's the old saying 'show me what I don't know even though I think I know it all'."
Mansplaining and manologuing are examples of males bias, Hyde says.
"Not every man knows they're doing it, it's an unconscious bias but it's a cultural issue in the workplace and in society that we have to address. It's really easy to speak up and let the other person know so that they can grow in their self-awareness.
"As a leader I try to use a bit of humour – did you just mansplain me? It takes the defensiveness out of it."
Hyde says it has to be called out to so the behaviours are known and then "you can demonstrate what respectful behaviour looks like".
Triandos says early in her career she was a proud, strong young woman and a perfectionist but she wasn't very clear on what she wanted.
"Over the years I've handled it by being really clear – there was a lot of assumptions early on that people knew I was good at a job but they didn't actually know that I wanted the job.
"Generally speaking, males are often more confident in their ability so they're telling people 'I want that job, I can do that' where as females need to deliver and feel that they can actually do the role."
In her current role, Triandos says she has a good mix of both female and male advisers around her. She started her career in marketing and is now in a sales leadership role.
"I was fortunate to work in a male-dominant industry but in a female-dominant team so I was always an advocate for women returning from maternity leave and I proved that women can do the job in just three or four days and have the flexibility before COVID-19 came into play."
The notion of maternal bias falsely assumes women are less committed to their careers and therefore less competent – the result is that mothers often receive fewer opportunities.
"The same goes for men sometimes, now a lot of organisations offer paternity leave," Triandos says.
Career advice for young women
Hyde says it's important for young women to find a champion – "someone that will absolutely make things happen for you."
That person can act as a brand ambassador for women and their business, whether in broking or banking.
"Within NAB and at various banks, I've been very fortunate to have really great champions to advocate for my success as well," says Hyde. "It's also about having someone you trust that will challenge your thought process … someone to challenge your unconscious bias and help you to overcome those stereotypes. It's about having that person that has your back."
Triandos says her advice to women contemplating a banking or broker career is that there are many different roles available and the pandemic has increased flexibility.
"Don't think that you have to have a straight finance degree because there's other roles. Equally in the broking environment you don't have to be in the office now, there's a lot of digital enablers to allow you that flexibility."
NAB promotes the message that it's rewarding and fulfilling to work in a bank, with initiatives such as its long-term sponsorship of the AFL Women's competition.
Triandos recommends women surround themselves with mentors. "They really help you in shaping what career you want – Rachel Slade (NAB group executive personal banking and Suzana Ristevski (NAB chief marketing officer) are just some examples of the many women I look up to at NAB."
"Networking for women is often seen as a dirty word – it's not a dirty word. You have to network and reach out to these people – don't expect your career's going to fall on your lap, you need to work at it."
NAB initiatives to break the bias
Triandos says NAB is participating in a few industry events this year – NAB chairman Philip Chronican is one of the key speakers at the Quality Committee International Women's Day event.
NAB also participates in industry training and panel events in partnership with aggregators to empower women throughout the year.
"We've got an employee network group called NAB Pride, which is all about diversity and inclusion. We see inclusion as part of the way we work – it's a mindset.
"Our leaders advocate from the top. There's certain benchmarks we need to meet, such as the percentage of women in leadership roles – we've got lots of work do but there's initiatives to work towards meeting those."
Triandos says NAB runs leadership courses in which it identifies key talent, including up and coming female leaders, supported by external coaches.
Hyde says NAB also works closely with CAFBA and the MFAA.
"Internally, NAB is a big advocate for the unconscious bias training as well as national focus on what we can do to reduce gender bias in the workplace," she says.
"There's going to be a lot of energy from our female leaders in the coming weeks – it's great to see."
NAB executive commercial broker Chris Thomas is also leading a program to mentor female BDMs within the commercial broker space. Triandos also credited NAB Broker Distribution executive Phil Waugh as being a strong advocate for women in broking.
Joining forces to enact change
Hyde says she and Triandos work together in NAB's broker section to advocate for women.
"It's making sure we're supporting each other and doing engagements together."
A good example is when the entire NAB Victoria broker team, both commercial and retail, gathers to celebrate successes.
"Anita and I do this a lot over the phone ourselves – sending messages of appreciation to women," Triandos says. "A lot of men tap each other on the back and say 'good on you mate, well done' but it's less so with women."
She says it's great that industry awards now recognise not just brokers but different roles within broker businesses.
"This creates the environment for more women to join broker businesses."
Hyde says NAB is running a break the bias campaign on its website, partnering with small businesses and business owners to highlight female entrepreneurs and their journey to success.
"We hope it will inspire others to chase their dreams."
Industry support needed
"Everyone has a role to play to make sure we have an inclusive culture now and into the future, it's not just the banks, it's the small businesses, it's the industry bodies, it's the regulators, it's the schools," says Triandos.
"People in leadership just can't walk past this. My advice is, if you don't have an initiative that relates to diversity or inclusion, find one, stick to it and include it as part of your business plan. You'll attract way more talent if you have that."
Triandos says companies with diverse boards enjoy greater success than those that don't practise diversity. Smaller broker businesses can move much quickly on this than the banks.
"Equality is the right thing for business," says Hyde.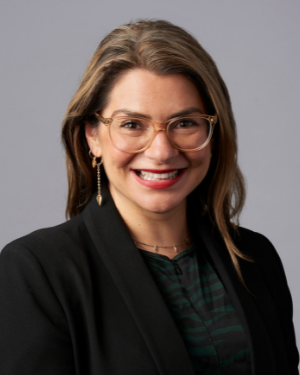 Nicole Triandos
Triandos was appointed as head of strategic partnerships, broker distribution in July 2016. She has worked in banking and financial services for over 21 years across property, funds management and insurance. For the past 11 years at NAB, Nicole has specialised in mortgage broker distribution and has held a variety of leadership positions spanning sales, marketing and business development.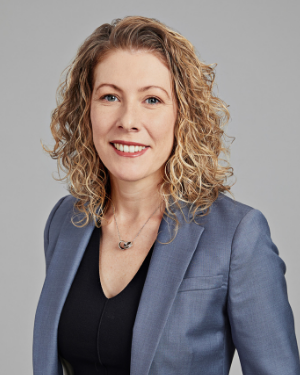 Anita Hyde
Hyde joined NAB in 2018 and held the role of managing partner in NAB's Health specialist finance team. She has over 20 years' experience across the financial services industry. Hyde works in NAB's business banking and commercial broker team, which enables brokers to access NAB specialists across a broad range of industries, including health, professional services and commercial real estate.