The CEO takes home a $1.5m bonus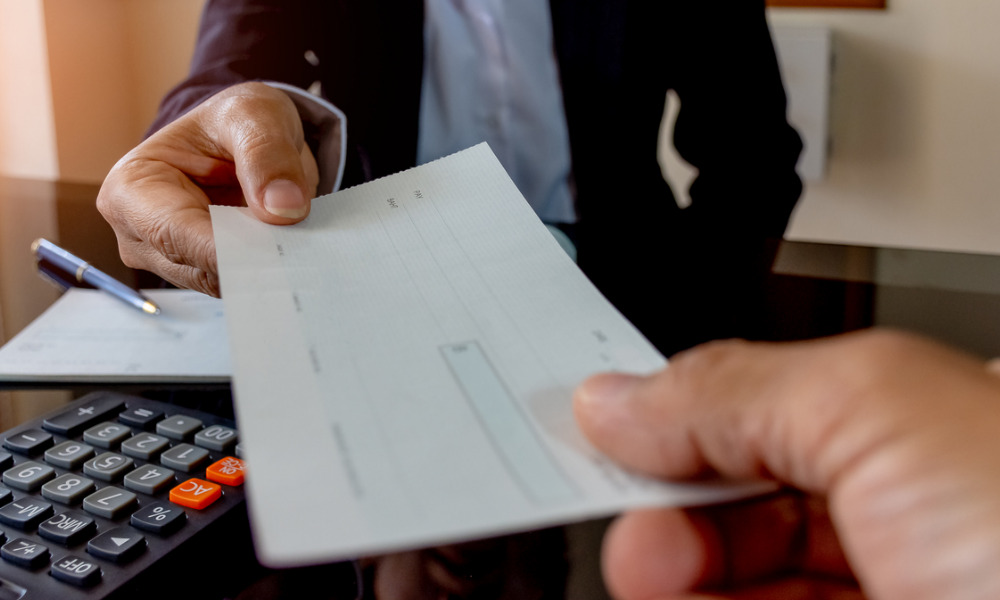 National Australia Bank CEO Ross McEwan took home $5.29 million in 2021, including a $1.5 million cash bonus.
NAB's annual report, released Tuesday, showed that McEwan was awarded $2.7 million – 121% of his fixed salary – as his bonus for the year. A little under half of that was in the form of deferred rights, with $1.5 million in cash, according to a report by The Australian.
The $2.7 million bonus was 81% of the maximum McEwan could have received under the bank's reward structure, in addition to his $2.5 million salary.
The rest of the NAB executive team also received healthy bonuses this year, receiving between 70% and 99% of the maximum allowed under NAB's variable plan, The Australian reported.
McEwan's 2021 payday is a healthy bump from what he received last year. In 2020, he received $2.42 million in remuneration after taking a 20% cut in his fixed pay in the September half-year due to the COVID-19 pandemic. McEwan did not take a bonus in 2020.
While McEwan received 81% of his maximum bonus this year, his predecessor, Andrew Thorburn, was given no bonus in 2019 in the wake of the banking royal commission, according to The Australian. Thorburn was awarded only 12% of the maximum allowed in 2018 and 36% in 2017.
McEwan's total remuneration of $5.29 million for the year ranks him in third place among the big four bank heads for compensation, although his base salary is the highest of the four. Commonwealth Bank CEO Matt Comyn was awarded $6.29 million in total compensation this year, while ANZ chief Shayne Elliott walked away with $5.47 million. Westpac boss Peter King earned $4.2 million in total remuneration for 2021.
NAB remuneration committee chair Anne Loveridge said in the bank's annual report that McEwan and other top execs "demonstrated a momentum shift" in delivery of the bank's strategy and business plan. NAB's cash profit rose 76.8% to $6.56 billion for the 12 months ended Sept. 30, according to The Australian.
Read more: Major bank posts 76.8% jump in full-year cash profit
"The board spent a significant amount of time balancing customer, community, and shareholder interests, while at the same time recognising the achievements of the group CEO and group executives," Loveridge said. "The board considered performance in 2021 demonstrated a momentum shift in delivery against the group's strategy and business plan. The board is confident the group is well positioned to support economic recovery in Australia and New Zealand in 2022."