After four years in a row of dropping loan values for our Top 100 brokers, 2020 sees a welcome change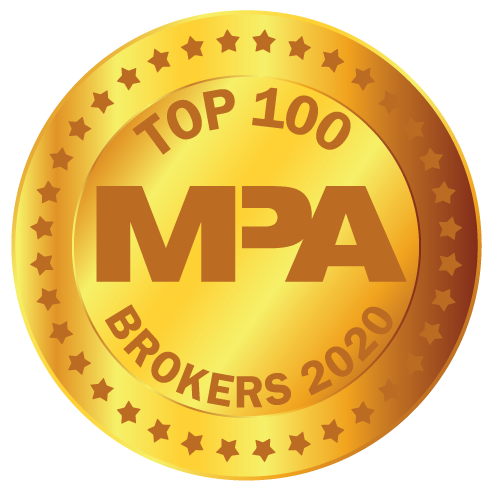 With the figures recorded by this year's Top 100, you would be forgiven for forgetting that the last financial year ended with restrictions and lockdowns brought on by a worldwide pandemic. Even in those final few months, brokers managed to write the second-highest combined value of loans this list has ever seen.
You will be able to see the full list of figures and names when MPA reveals the Top 100 list in its entirety next week on Wednesday, 2 December. But following on from the previous two announcements of the first half of the list, you can find number 49 to 25 below.
For the list of brokers at 74 to 50, click here.
For the list of brokers at 100 to 75, click here.
Rather than use total loan value to determine the Top 100, our method was changed last year to allow us to celebrate those brokers who are continuing to improve or who are writing those big-number deals. The ranking was worked out with a weighted system using total loan value, average loan value, number of loans and loan growth.
Thank you to everyone who put themselves forward for the list this year, and congratulations to everyone who made it into 2020 Top 100; it's a great achievement to round off the year.
Astute

Financial Melbourne City South and Gippsland

The Australian Lending and Investment Centre