With Australia's definitive broking survey closing on Friday, we feature recent winners' top tips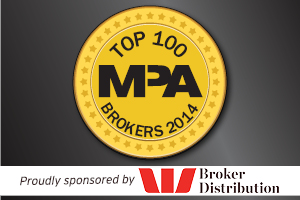 With Australia's definitive broking survey closing on Friday, we feature recent winners' top tips
We tend to value advice depending on who gave it: no-one wants to copy mediocrities; we want to follow the best of the best. Luckily, along with the Australian Mortgage Awards, MPA's Top 100 survey is the definitive guide to Australia's highest performing brokers, with a truly national reach. So when no. 1 brokers start giving advice, it's time to start listening.
Wendy Higgins, Mortgage Choice, 2009 + 2010
Higgins came top during a particularly difficult period for the broking community. She put her total annual settlements – an impressive $141,344,304 – down to "being able to get appropriate finance approved for all clients" with a particular focus on long-term needs. Turning around previously-declined applications, she noted, was among her biggest challenges, as was meeting changing lenders' policies and keeping her staff motivated.
Mark Davis, Australian Lending and Investment Centre, 2011+12
$170,056945 was Davis' annual settlements total in 2011 – a record yet to be beaten. He put it down to working 80 hours a week, and spending 15-20 hours on each client. Added to that was a detailed list of targets – for the calendar year, for his wider brokerage and for clients. His message to brokers is "don't understand the power of top-end clients and the ability to be able to work closely with them to improve their position." Davis also urges brokers to work 'proactively' rather than 'reactively'.
Colin Lamb, Mortgage Solutions Australia, 2013
The man to beat this year is Colin Lamb. And 2013's no. 1 broker cites customer service as the key to a successful broker, and he's in it for the long term. Lamb claims to have started with first-home buyers who now own a string of investment properties. Lamb's brokerage recently launched a sub-aggregation model, which he hopes will help smaller brokerages with back-office support. Whilst his long-term clients bring the most valuable referrals, Lamb's also uses Facebook and texting to rustle up extra business.
Whether you think you can beat these broking giants, or you've simply had a good year and want to be recognised, nominate yourself for MPA's Top 100 now – entries close on Friday!