ASIC said yesterday it is looking at mortgage lending standards across the banking sector after taking civil court  proceedings against Westpac... More than 20% of borrowers are opting to fix their home loan, new data has revealed...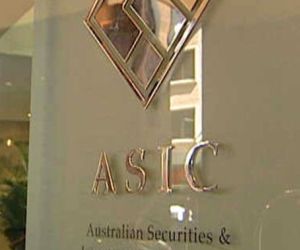 Mortgage lending standards in regulator crosshairs
(Bloomberg) -- Australia's securities regulator said Thursday it is looking at mortgage lending standards across the banking sector after taking civil court proceedings against Westpac Banking Corp.
The Westpac case "sends a message to the broader sector'' that the Australian Securities & Investments Commission is prepared to "take anyone on,'' Chairman Greg Medcraft told a parliamentary committee.
ASIC yesterday announced proceedings against Westpac, the country's second-biggest bank, over alleged failures to properly assess whether borrowers could afford their mortgages. The bank has said it will defend the case and it is committed to responsible lending.
Michael Saadat, a senior executive at ASIC, told the same parliamentary committee on Thursday the regulator expected to make an announcement within the next couple of weeks on its discussions with other banks.
"We have been looking at a range of lenders," Saadat said.
The action against Westpac follows a 2014-15 probe into lending standards on interest-only mortgages at 11 lenders, including the nation's four biggest banks.
1 in 5 borrowers opt for fixed mortgage
Fixed rate home loans made up 22.22% of all loans written in February, down slightly from 22.97% in January, according to the latest national home loan approval data from Mortgage Choice.

"While fixed rate demand was down slightly in comparison to last month, the fact that over 20% of borrowers are choosing to fix their mortgage is still significant," Mortgage Choice CEO John Flavell said.

"Of course, given that so many lenders have raised their interest rates over the past few weeks, I am not surprised to see 1 in 5 borrowers opting for a fixed rate home loan."

Flavell expects said even more borrowers will choose to fix part or all of their mortgage as lenders continue to lift their interest rates out of cycle with the Reserve Bank of Australia.

"In recent weeks, the Reserve Bank of Australia's governor Philip Lowe has made it clear that future rate cuts are now more unlikely than likely. With this in mind, it would appear the only way for rates to go is up," he said.

"As more lenders start to lift their rates, we may see more borrowers choosing to fix their mortgage in a bid to avoid further rate hikes and provide themselves with some certainty around their regular mortgage repayments."

Fixed rate demand was highest in NSW (24.17% of all home loans) over February and QLD was a close second (23.32%).