Australia's set for another year of low rates, says the Housing Industry Association as the Reserve Bank held the cash rate for the seventh time in a row yesterday.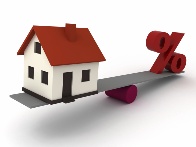 Low interest rates aren't going anywhere
The Reserve Bank of Australia yesterday held the official cash rate on hold for the seventh month in a row at 1.50%.

"This is an appropriate and welcome decision," says the Housing Industry Association senior economist, Shane Garrett. "However, there has been a blanket tightening of credit conditions for investors over recent months, and owner occupiers are wary about the outlook for their borrowing costs as we continue to see banks moving unilaterally.

"As concern mounts over the pace of growth in existing property prices in Sydney, it is more important than ever to remember that Australia consists of a vast number of housing markets," said Garrett.

"Our expectation is that the RBA will probably hold fire on interest rates over the remainder of the year, particularly with the pace of general price inflation so weak. This outlook is only likely to change should we see gyrations in the Australian dollar's exchange rate large enough to warrant intervention by the RBA," explained Shane Garrett.

"While low interest rates are always welcome from an affordability perspective, unlocking housing affordability remains a complex problem. Ultimately the solution lies in delivering on several fronts such as planning reform, increasing the supply of shovel-ready land, reducing the taxation burden on new housing and dealing with excessive infrastructure costs," concluded Shane Garrett.

Mortgage Choice chief executive officer John Flavell said the RBA's decision was expected but although the Board decided to leave the cash rate on hold once again, Flavell said the market is anything but stationary, with many of Australia's lenders tweaking their pricing and policy in recent weeks.

"Over the last month, we have seen a number of lenders put additional restrictions on their investment lending, specifically on refinancing in this space," he said.

"In addition, some lenders have lifted the rates across their suite of investment loans in a bid to curb activity in this area. In some instances, we have seen interest rates rise by as much as 25 basis points.

"More broadly, volatility in the global and domestic markets has put a lot of pressure on wholesale funding costs, which has forced some lenders to lift both their fixed and variable rates."

Flavell said he wouldn't be surprised to see more lenders move their rates out of cycle with the Reserve Bank.

"Even if rates do continue to move north, it is important for all borrowers and potential buyers to understand that the cost of borrowing is still sitting at near historical lows," he said.