Aussies enter 2017 on a four month high amid increasing expectations that the RBA will raise the cash rate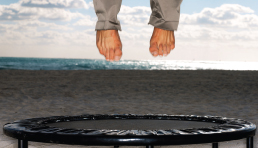 Aussies enter 2017 on a four month high amid increasing expectations that the RBA will raise the cash rate
Consumer confidence is at its highest level since August, ANZ-Roy Morgan's Consumer Confidence index has found. The index for the week ending January 8th had a score of 120.1, up 4% compared to 2016's average confidence and significantly above the long term average of 116.5 since 2010.
Australians are feeling more positive than before about their family finances and the state of the Australian economy over the next five years, and have gone from a negative to a positive outlook for the economy in the next 12 months. Significantly for brokers, the level of confidence in reply to the question 'do you think now is a good time - or a bad time - for people to buy major household items?" shot up from +28 to +41.
Consumer confidence is also important because it is one of the measures the Reserve Bank uses to keep track of the economy and set interest rates. Referring to both the Roy Morgan index and encouraging figures for retail trade, CommSec analyst
Savanth Sebastian
commented that "a number of indicators make rate cuts look less likely than even six months ago." With inflation likely to rise in 2017, Sebastian argued that "it is unlikely that the Reserve Bank will be looking to cut interest rates further."
Banks have already raised their fixed rates in expectation of the RBA eventually raising rates, for over 200 loans, according to research by CANSTAR and the AFR. Consumer demand for fixed rates has also increased – now comprising 22% of all loans written at Mortgage
Choice
– as consumers expect variable rates to increase. The earliest possible opportunity for a cash rate rise and subsequent changes in variable rates would be 2017's first RBA monetary policy board meeting on Tuesday 7th February.