ANZ CEO shoots down alternative lender partnerships | Advantedge cuts fixed and variable rates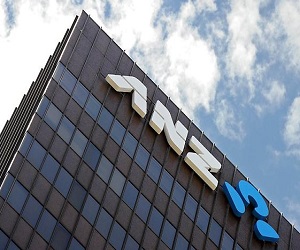 ANZ CEO shoots down alternative lender partnerships | Advantedge cuts fixed and variable rates
ANZ's CEO Shayne Elliott has played down the likelihood of his bank partnering with an alternative lender. Talking at the AltFi Australasia Summit in Sydney, Elliott told the audience that "peer to peer lending is not something at the top of our list…when you look at digital transformation it's much more likely to be in the area of payments."
ANZ appears to be running counter to the moves made by other banks, such as Commonwealth Bank, who last year announced a partnership with OnDeck, and
Westpac
, who partnered with
Prospa
. Although these lenders are not peer-to-peer, Elliott's argument was clear; that the bank was more interested in payments technology, pointing to its introduction of Apple Pay.
Elliott did leave the possibility of partnerships open, saying that "there are businesses when we are not the best person to provide [lending for]…working in partnerships is inevitable." Elliott called out preponderance of men at the summit, pointing out that many small business owners are women. Elliott also suggested that 'regtech' – regulatory technology improvements – is "in many ways more exciting than fintechs."
Advantedge cuts rates
Advantedge has cut its fixed and variable interest rates as part of a simplification of its application process. One year fixed rates will be cut by 10 basis points, five year rates 20 basis points and all variable rates cut by 5 bp. However rates four year fixed rates will rise by 50 bp and the lender's quality discount program is being removed.
Brokers have asked us to make things easier and more transparent, and to simplify our pricing structure. With these changes, brokers can confidently quote competitive carded rates to their customers,"
Brett Halliwell
, General Manager of Advantedge, said, "Advantedge is keen to grow its business, and we continue to accept all new applications for owner occupier and investor lending, in line with our policies."
The lender's Combo Fixed Rate Product will be withdrawn and customers will now be able to fix any proportion of their overall lending. A consequence of this will be the number of Advantedge products appearing on aggregator software will reduce considerably, which the lender believes will make product selection easier for brokers.