A resurge in house prices has caused affordability to take a hit over December 2016, a HIA report reveals... RBA Governor Lowe says he'll champion women in his central bank...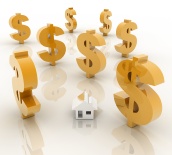 Affordability sees sharp fall over December: HIA
Latest figures show gains in dwelling prices have caused housing affordability to 'deteriorate sharply' over the December 2016 quarter, according to HIA's Affordability Report.

"During the December 2016 quarter, housing affordability across Australia worsened by some 7.3 per cent due to the recent uplift in dwelling prices," explained HIA senior economist, Shane Garrett.

"However, Perth experienced a further improvement in affordability and today's report also shows how home purchase remains particularly accessible in markets like Tasmania, regional South Australia, regional Western Australia and regional parts of the Northern Territory," said Garrett.

"Nationally, housing affordability has managed to move in the wrong direction in many major cities despite the fact that interest rates are at very low levels. The sluggish pace of earnings growth in the economy has been an impediment to better affordability."

Affordability worsened in six of the eight capital cities during the December 2016 quarter. The biggest deterioration was in Melbourne (-11.6 per cent), followed by Canberra (-10.7 per cent) and Sydney (-7.3 per cent). Affordability has also become more difficult in Darwin (-3.8 per cent), Brisbane (-2.9 per cent) and Adelaide (-2.3 per cent) during the December 2016 quarter. Only Perth (+2.1 per cent) and Hobart (+1.2 per cent) saw affordability improve during the quarter.

RBA Governor Lowe says he'll champion women in his central bank
(Bloomberg) -- Reserve Bank of Australia Governor Philip Lowe prides himself on trying to fully answer questions leveled at him in public. It turned out to be a query from his family that flummoxed him.

Lowe's 15-year-old daughter came home from school with a burning question that would leave an impression on the RBA chief: what was he doing to make sure women have equal chances at the central bank? "I didn't have a really good answer at first and she said 'that's not good enough,"' 55-year-old Lowe said in his first interview after taking over as governor four months ago. "So that made me think about where we're going."

Since then, Lowe has promoted women to two of three RBA assistant governor roles focused on monetary policy -- the first time females have held such positions. The institution has struggled to lift its share of women managers to a third -- mirroring a similar challenge throughout Australia's workforce.

But Lowe's efforts to further gender equality face a problem: there's a dire shortage of girls studying economics and finance. For economics, the recent ratio for schools in New South Wales -- Australia's most populous state -- was one for every two boys, according to government data. The upshot is that the competition for talented women is intensifying.

"At the end of the day, we can't all achieve our objectives unless there are more women studying economics," Lowe said in the interview, in which he didn't discuss monetary policy. "Companies can compete with one another, and those particular women will do very well, both financially and career-wise, but we won't all be able to achieve our objectives."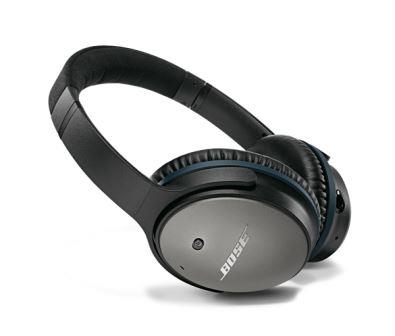 Brokers on Banks: have your say

MPA's Brokers on Banks survey is open now and needs your help! For 14 years this survey has enabled you to score all of the banks on their performance, and give your views on key issues such as ASIC, channel conflict and commission. Take 5 minutes now to keep the banks honest, with the chance to win a pair of Bose QuietComfort® 25 Acoustic Noise Cancelling® headphones (RRP $399).

Closes 17th February - don't miss out!