Tie-up will give new white label product to compete with banks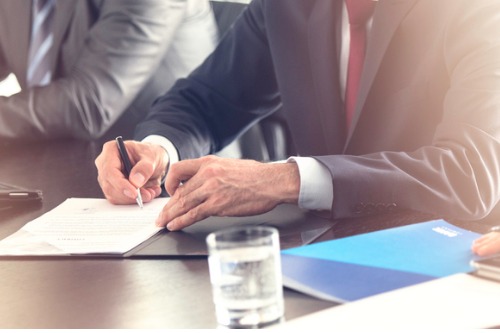 Digital bank Volt has landed a strategic partnership and investment from ASX-listed mortgage broking group AFG as it plans a 2022 float. Graham Bradley has also taken the helm as Volt's chairman.
Volt announced Wednesday that AFG was contributing $15 million to its expanded $85 million Series E funding round, according to a report by The Australian. The investment gives AFG a 7.6% stake in Volt, and the strategic partnership means the digital bank will provide banking-as-a-service products to AFG's nearly 3,000 mortgage brokers.
Volt also announced that Bradley, former chair of HSBC Australia, would join its board this month, subject to regulatory approval.
Volt co-founder and CEO Steve Weston said the digital bank would likely raise more capital later this year ahead of an initial public offering in 2022.
"What we are doing now, we are in this transitionary phase of moving from a startup business to a bank," Weston told The Australian.
AFG CEO David Bailey told the publication that partnering with Volt made sense as the banking and mortgage broking sectors navigated a "perfect storm" of booming market activity and cheap funding. He also pointed out that as COVID-19 spurred some banks to bring processing and call centres back onshore, customers were demanding digital banking and faster and easier mortgage applications.
"We probably saw COVID as being the watershed in terms of increasing expectations about how customers want to interact," Bailey told The Australian.
Read more: A mortgage in 11.5 minutes
Bailey said that AFG has upgraded its broker technology platform, and partnering with Volt for digital banking and home-loan technology meant it could fast-track the investment rather than attempting to do it all in-house.
The partnership will see Volt providing digital, white-label mortgage products to AFG's broker network.
Volt is already shaking up the mortgage sector with a promise to launch, in the second half of the year, a digital mortgage process that will slash the time it takes to receive an unconditional approval from nearly a month to only 11.5 minutes.

Ryan Smith
is currently an executive editor at Key Media, where he started as a journalist in 2013. He has since he worked his way up to managing editor and is now an executive editor. He edits content for several B2B publications across the U.S., Canada, Australia, and New Zealand. He also writes feature content for trade publications for the insurance and mortgage industries.
LinkedIn
|
Email