Exceptional service delivers title to new winner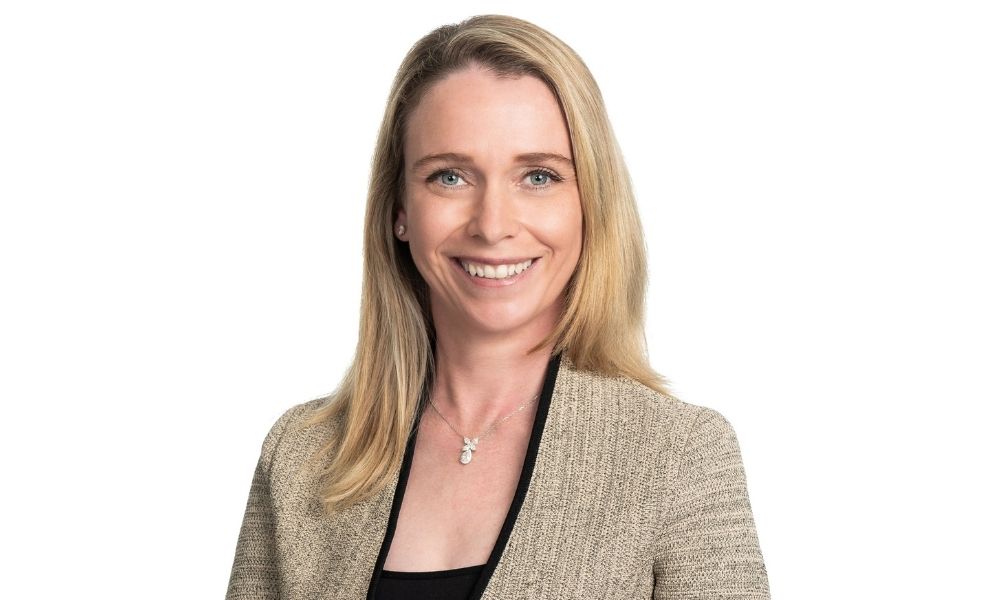 When it comes to its partnership with brokers, Macquarie's work in the past 12 months has paid off for one of Australia's leading home loan lenders.
After placing second overall in 2020 and 2021, Macquarie has won the highest honour this year as top bank in the 2022 Brokers on Banks survey. Brokers across Australia were asked to rank banks across 10 categories, and Macquarie dominated, winning five of them: brand trust; communications, training and development; turnaround times; BDM support; and product range.
Wendy Brown, Macquarie's head of broker sales, says the bank is delighted to be named winner of Brokers on Banks.
"As a committed partner to the broker industry, we're incredibly focused on ensuring we're providing the best experience to our broker partners every time we work together," Brown says. "We hope brokers see this award as our dedication to supporting them, their clients and business. One of the ways we do this is by listening to their direct feedback as it helps us identify important things to work on so we can make their experience even better."
Brown says the entire Macquarie team is thrilled by the win.
"This award is a wonderful reflection of their hard work and dedication in delivering best-in-class service and outcomes for our brokers and clients."
While some of the other major banks focused more on first-party customers, Macquarie has put a lot of effort into broker partnerships.
"We appreciate the value brokers bring to their clients throughout their home loan journey," says Brown. "More than 90% of Macquarie home loans are initiated through our broker channel, so we really see brokers as the lifeblood of our business."
Macquarie has recognised the expanding broker channel and the growth in its market share, with the latest MFAA research showing brokers are responsible for more than two in every three home loans written.
"This shows that homebuyers really are looking for that expertise and advice that a broker can provide as they navigate their home loan," Brown says.
When it came to the five gold medals Macquarie won for BDM support, brand trust, product range, turnaround times, and communications, training and development, Brown was happy to explain why the bank had excelled in these areas.

BDM support
"As part of our focus on delivering exceptional experiences for brokers and their clients, we have built a team of specialists to provide support throughout each stage of the loan journey," Brown says. "This includes our business development managers, state managers and broker support officers."
Brand trust
Macquarie has a strong brand heritage in Australia, says Brown. "For a number of years, we've been broadening our brand into the retail and consumer space. Our branding features our real clients and brokers to help tell our story. When people see our advertising, we hope they feel a genuine connection."
One Queensland broker, Bridget MacGregor, recently featured in Macquarie's Building more rewarding relationships with brokers campaign.
Communications, training and development
"We communicate regularly to brokers to provide them with confidence in our turnaround times, as well as our latest news and important updates so they get the information they need in a digestible way," Brown says.
She adds that the team also facilitates broker training on Macquarie products, policy and digital tools to ensure brokers are set up for success.
Product range and turnaround times
"We know how important turnaround times are in providing clarity and certainty at each stage of the home loan journey, so we've made significant investments in our technology to transform the approval process and deliver market-leading turnaround times," says Brown.
Macquarie has also provided new broker-specific tools to make it easier for brokers to do business with the bank. This was no doubt one of the contributors to its success in the Brokers on Banks survey.
The bank launched a new Broker Portal in February 2021, and Brown says Macquarie is thrilled with the positive response its received.
"We've onboarded over 13,000 brokers since its launch in February 2021, with over 60% of them engaging with the portal to service their new and existing clients."
The Broker Portal offers personalised and seamless in-flight application tracking and visibility of existing client details to help brokers take control.
"In addition, brokers can easily view information such as loan structure, limit, interest rate, remaining loan term and more," says Brown.
"Our team is working hard to enhance the portal experience and take it to a market-leading level."
The portal has been designed entirely in response to feedback, she says.
"We've worked very closely with brokers every step of the way to deliver a platform that empowers them in providing exceptional service to their clients."
In November 2021, Macquarie launched its Broker Help Centre, which Brown describes as being like a "Macquarie broker Google" that's designed to support brokers using the bank's products and platform.
"This gives brokers confidence that they can quickly access the right answers for their clients at any point in time. Since launching, we've seen over 12,000 visits to the help centre, and we're continuing to build out the library of articles, adding to the current 250 available."
Feedback is also instrumental to how Macquarie does business and its ability to innovate, Brown says.
"We listen closely to our clients' and brokers' needs. We use a range of data insights to gain a deeper understanding of our clients and brokers, delving into their needs and wants. This helps to guide our priorities and shape the products and services we deliver."
Brown says Macquarie is always seeking feedback to learn about how it can improve next time, "so I encourage all brokers to keep the feedback coming".
So, what does the future hold for Macquarie following its great performance in the broker channel over the last 12 months?
"We're excited to see what new opportunities 2022 will bring and are working together with our broker partners to achieve them," says Brown.
"We're looking forward to seeing the fruits of our deep-dive review of our operating model, which gave us an opportunity to enhance our procedures and further improve broker and client experience with us."
Macquarie sees technology as key to delivering market-leading services.
"We'll continue to enhance our broker portal, with a new function coming soon that will give brokers transparency around supporting documents on an application," says Brown.
"This will be the first of many new innovations you'll see from us, so watch this space."