Interest rate cut up to 2%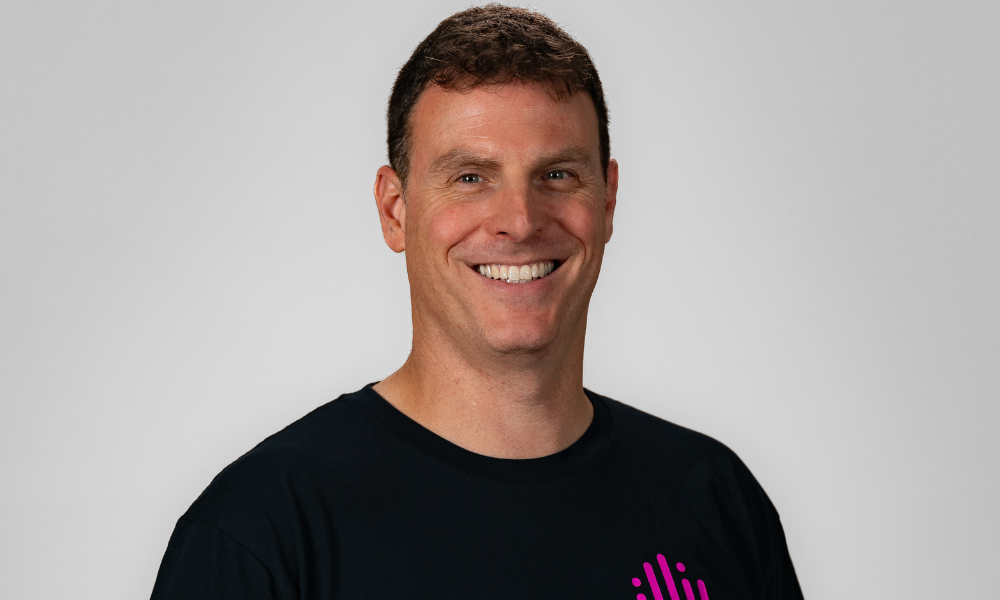 Lumi has launched a business loan that rewards borrowers who meet their repayment obligations with an incremental discount to their interest rate.
Aimed at the SME market, the Lumi Lux loan applies a 25-basis points discount at six-monthly intervals.
Borrowers who are up to date with their repayments, with no loan repayment arrears, dishonours or loan contractual breaches could receive a maximum discount of 2% (200 basis points) at 48 months.
Read more: Grow Finance, AFG partnership bolsters SME offering
Lumi founder and CEO Yanir Yakutiel (pictured) said the current environment of increasing interest rates provided the impetus to develop a "countercyclical product" that would offer a decreasing interest rate over the loan term.
A first for the Australian market, he said Lumi Lux rewards customers for good repayment history over the term of their loan.
"Lumi Lux helps give business owners the confidence to access business finance at a time when interest rates are expected to increase," Yakutiel said.
Through the COVID-19 pandemic, Lumi has seen many of its customers adapt and grow stronger, Yakutiel said.
He said businesses were looking for funding that had adapted and innovated along with them.
"Lumi Lux was designed for more established businesses wanting to grow. As a result of COVID, we are seeing a very strong SME economic activity and consumption in many sectors moving away from CBDs to less centralised locations, where businesses tend to be smaller and owner-operated."
Demand for business capital had increased over the last five years, which he said supported demand for non-bank lending.
"As businesses continue to seek funds to invest in capital equipment, construction projects, and to manage inventory and working capital, Lumi Lux can fund growth with decreasing rates," Yakutiel said.
Clarifying how the discounted rate worked in practice, Yakutiel said Lumi Lux business loans were quoted at the maximum rate before discounts were applied.
As an example, for a loan quoted at 14% annual percentage rate (APR), the interest rate would decrease by 25 basis points every six months (starts six months after the loan is established). After six months, the rate would be 13.75%, reaching 12% at 48 months.
"If the borrower meets all repayment obligations, the total discount of 2% (200 basis points) will be reached at 48 months," Yakutiel said.
"Lumi is embracing Annual Percentage Rate (APR), the rate with which most Australian consumers are most familiar. In short-term working capital lending, the terms Total Interest Percentage (TIP), or Annual Simple Interest (ASR) have previously been used to articulate rate but we feel APR is the fairest and most transparent way to speak about it."
Clarifying how the APR applied to the calculation of interest on a loan, he used an example of a $100,000 loan at a 9% total interest percentage.
Over a 12-month term, the total repayment would be $109,000. As the client is paying principal and interest with each instalment, the APR is 17%, he said.
"APR reflects the true cost of the loan and will therefore remain constant regardless of the length of the loan," Yakutiel said.
Read more: Big banks at risk of losing SME customers - research
Lumi head of third party John Clifford said Lumi Lux was a unique product that brokers could offer to their clients.
"There's nothing like Lumi Lux on the market, so brokers will have a unique product to offer clients seeking larger loan amounts with longer terms and unique features," Clifford said.
"At a time when interest rates are expected to increase, the decreasing interest rate will give business borrowers the confidence to access finance."
The Lumi Lux loan is available for a term of two to four years. Early repayment is possible after 12 months, Lumi said.
Lumi Lux loans can be from $200,000 to $500,000. The APR ranges from 14% to 20%, and loans are secured against a residential property. Loans are available to businesses with a minimum trading history of three years and annual revenue of at least $2m.
Established in 2018, Lumi is a non-bank business lender offering hassle-free finance to small business owners. Through harnessing of data in real-time, Lumi said it was able to offer bespoke lending decisions.
A team of Lumi BDMs provides support to brokers Australia-wide.