MPA hears from LJ Hooker Home Loans chief Paul O'Regan on their new business model and what it means for brokers.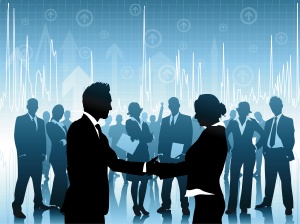 LJ Hooker Home Loans CEO Paul O'Regan talks through the new business model, replacing the previous mobile broker model with a franchised one.

O'Regan says the new business model will be far more advantageous with significantly more value by way of leads and relationship to real estate franchisees - along with having similar business models with the home loan franchisees having shop fronts and loan writers.

The group's current priorties currently are recruiting experienced brokers with a cap of 65 franchisees Australia-wide.

MPA: What was the driver behind developing the new model?
Paul O'Regan: We wanted to work with a select group of franchise owners who value the brand and build a business model that is relevant to today's market and not a traditional broker or mortgage manager business model, of which there are many great business models out there although we wanted to offer an alternative business model that is backed by a great iconic brand and caring support.

In essence, our business model is more of a funding model where we stand behind the products as they are our own. This we believe eliminates the confusion that may come with the varied number of lenders in the market place, and also assists with more effective client retention, and enhances the overall value of the loan book through prolonging the life of an average loan.

The business had previously been undercapitalised to take advantage of growth opportunities whereas under the new ownership structure capital is now available along with an experienced and passionate franchise support team.

MPA: How will the new model effect LJ Hooker's broker-real estate agent relationships?
PO: We believe it will enhance this relationship – the new LJHooker Home Loan franchisees will have:
like for like businesses which is another unique part of the new business model for a Home Loan/Real Estate co-branded relationship, some examples of this are:

Real Estate franchisees who run SME businesses / New Home Loan Franchisees who will run SME businesses

Real Estate have salespeople / Home Loans will have loan writers

Real Estate has a valuable asset and reoccurring income stream being their rent role / Home Loans have a valuable asset and reoccurring income stream being their Loan Book

Both will have shop fronts which are LJHooker Branded

LJHooker branded loans – loan statements etc which will keep the LJHooker name front and centre of customers to benefit both Real Estate and Home Loans

both Real Estate and Home Loans will be able to provide opportunities for business such as sharing their database to explore for opportunities, working on new leads together.
MPA: Brokers can now be franchise partners instead of mobile brokers. What do interested brokers need to know?
Franchising is a great business dynamic that all of the LJHooker Franchise Support team are passionate and experienced with, the dynamic is one where we will always challenge each other to keep growing and ensuring both the franchisee and franchisor business are successful, otherwise the relationship does not work.
Having been in franchising both mortgages/ finance and real estate for over 20 years there is no better business relationship to be in if you have passionate and caring people who openly communicate throughout the relationship.
We know that this opportunity will not appeal to everyone although we also know that times are changing and that our new business model will appeal to others, we are looking for 65 long term business partners who want to grow into a medium to large SME businesses – this is higher risk for us as we could have easily looked at a business model with 100's of franchisees and spread the risk although we truly believe in the caring and support side of franchising along with a like for like business to our Real Estate network and want to work with a smaller number so we do deliver on this.

MPA: ​​​​​​​What opportunities does the new model provide?
PO: We believe significant opportunities based on the business model outlined below – one of our prime goals is to ensure every Franchisee achieves $100m loan book as quickly as possible via:-
Being part of a recognised brand that extends into a vast network of Real Estate offices:

Trusted and recognised, almost 90 years in the making. To this point it also serves as an attraction brand that will help recruit the best talent into the franchisees business.

Large Territories for marketing purposes – 65 in Australia

Shopfronts to leverage off the brand – to be established within 12mths from commencement

Competitive branded products with multiple funders - Macquarie Bank / Advantedge and Pepper (Pepper in the new year)

Marketing support, - internal and external

Business partnership and CRM support with one of the major aggregators in the mortgage market

Online training and other training events (assistance with CPD requirements)

Franchise support team, ably supported by tailored BDM support in every state

A credit representative model with compliance regime/support, awards program

No hand cuff's (no clawback or retention clauses of trail if you want to leave at expiry of the franchise term) – this ensures that we continually review our business model to ensure its competitiveness.
Plus, our model introduces some new age components that entail:
Outsourcing of processing – offshore (lower cost to franchisees),

CoreLogic lead generation capability based on local demographic information,

Digital lead generation program,

New website with blog and profiling content,

Data base direct marketing,

Enhanced Induction Program that covers new Franchisees and aids in the on boarding of sales staff.