The minutes of the RBA's August meeting suggest that there could be another cut in interest rates if lending restrictions imposed by APRA are effective… Mortgage Choice reports record loan book… New home price guide launched…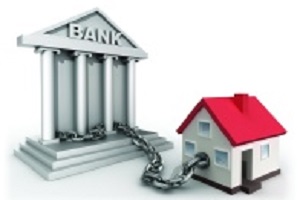 Another interest rate cut could depend on home lending restrictions
The minutes of the Reserve Bank of Australia's August meeting suggest that there could be another cut in interest rates if lending restrictions imposed by APRA are effective. The central bank holds the view that the housing market, Sydney and Melbourne in particular, would be further fuelled by another cut in rates but other economic challenges may make it necessary. In the minutes RBA highlights that it is keen to see how the tighter lending rules would play out: "…recent responses by banks to the suite of measures implemented by APRA in respect of lending to investors in housing, including a tightening in lending conditions, would be expected to reduce the risks relating to the housing market, although it was too early to gauge their full effects." While the APRA restrictions may curb house prices there is no guarantee that interest rates dropping in the short term; many economists think they will hold at 2 per cent for some time.
Mortgage Choice reports record loan book
Mortgage Choice
has reported its financial results for the year to the end of June 2015 which reveal a growth in its mortgage book to a record high of $49.5 billion. The mortgage lender's home loan value was 4.6 per cent from the previous year. New mortgage approvals grew to $13.4 billion in the year from $12.2 billion in the previous 12 months. CEO
John Flavell
said he was pleased with the figures but said there was more to be done including offering a broader range of financial products and that "there is still more that we can do to grow the core broking business. Recruitment will become a focus for the business as the more feet we have on the ground, the better placed we will be to help more Australians make informed financial decisions."
New home price guide launched
A new tool which shows the price of more than 13 million Australian homes has been launched today by the Domain Group. The freely available Home Price Guide provides an estimated value of the property together with potential rental information. It means that buyers can see historic data of what their dream home sold for while buyers can get a rough idea of the price of other homes in their neighbourhood to help judge the right price for their home. The company says that it should be noted that the values online are estimates and the services of a real estate agent are still recommended.