Basic variable rates jump by almost 30 basis points as increasing number of borrowers go for fixed rate loans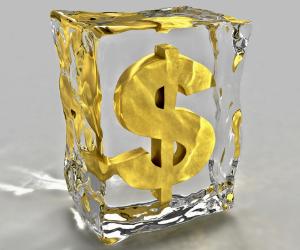 Basic variable rates jump by almost 30 basis points as increasing number of borrowers go for fixed rate loans
Interest rates increased on 25 interest-only variable rate loans in the month of May alone, new data by comparison site Canstar has revealed.
Looking at investor IO loans, Canstar found the average basic variable rate IO loan had increased by 29 basis points and standard variable rates by 16 basis points. Just four IO products saw a rate reduction in the same period.
The rate rises are closely connected to a decision by APRA to cut down interest-only lending. In March the regulator warned lenders to limit new IO lending to 30% of their total residential mortgage lending, in addition to reducing IO lending at LVRs above 80%.
Interest-only lending may not be the only sector to see regulatory interference this year. In his letter to the banks, chairman
Wayne Byres
warned that "APRA continues to monitor the prevalence of higher-risk mortgage lending more generally. This includes lending at high loan-to-income ratios, lending at high LVRs, and lending at very long terms or with long interest-only periods (e.g. beyond five years)."
Fixing rates
The news comes on the same day that MyState Bank published a survey showing an increasing demand for fixed rate loans.
61% of broker surveyed had seen a growing number of customers moving to partially for fully-fix their interest rate, fearing rising rates. A quarter of brokers said more than half of their clients had done so.
MyState group executive broker distribution,
Huw Bough
observed that the "survey findings indicate that home owners are growing wary about the ability of banks to keep rates at their current levels in the short to medium term, despite a historically low official cash rate of 1.5%."
Australia has not had a rate rise since 2010, although the decision by the US Federal Reserve last week to raise rates has raised expectations that the RBA might do the same. However, 74% of the 30 economists and experts convened by comparison site Finder.com.au predicted the next cash rate move would not occur until 2018.