As the industry begins to gear up for the future it's becoming increasingly clearer that players with sound technological capability are going to have an advantage over the rest. MPA asked three of the industry's IT service providers to give us an idea of the support they offer.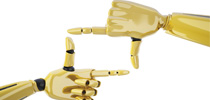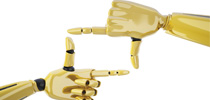 The demands of the new professional broker era are forcing brokers and lenders to smarten up on their businesses practices, and more and more of them are turning to technology for the benefits it offers.
Just as an example, as MPA 9.10 was put to bed, St.George announced its new commission structure combined with a new mandatory requirement that all loans be submitted electronically by brokers.
Accordingly, IT companies are responding by pulling their offerings into line with the new market requirements; those that are ahead of the game will surely progress to play an increasingly more significant role in the future shape of the industry.
In this issue MPA profiles three prominent IT service providers. We find out who they were, what they offer and how their own points of difference can assist the businesses of mortgage brokers.

Loan Works Technologies
Loanworks Technologies specialises in turnkey solutions for lead management, loan processing, CRM and commission processing within the financial services industry
It has been providing solutions to the mortgage industry since 1998. This experience, responsiveness and innovation means that it is the trusted solutions partner to some of the premier brand names in the financial services industry.
Loanworks Technologies enables profitable growth for broker groups, specialist lenders, mortgage managers and franchise networks by delivering quality new business and customer management protocols from paperless platforms that are easy to use.
"Our customers value our flexibility and trust us to deliver solutions that work. We know that it's not just about the software – we have a proven track record and bring a depth and breadth of experience that acts as an instant knowledge base that our customers tap into," says Ben Binder managing director at Loanworks.
Next-generation enabled products
Loanworks has brought to market a next-generation enabled application for use on mobile phones and PDA's.
This cutting-edge product comes in two flavours: one which gives the customer a retail presence; and an impressive third party B2B version that supports application tracking for mobile sales forces with complex referral networks.
"It's an interesting time in the evolution of mobile applications. On the one hand, business-focussed applications are still very much cutting edge. On the other hand, with broad acceptance of iPhones, Blackberries and other next-generation handsets, we see that mobile technology has reached critical mass. There's arguably a fine line between being an early adopter of this technology and having to play catch up when every man and his dog has a next-generation presence. In some ways, it's where web sites were in the late 1990's. This initiative is generating huge levels of interest," says Wayne Macartney Loanwork's business services manager.
In addition, LWT's core product, Loanworks Enterprise, remains an efficient sales pipeline management tool.
For broker groups, specialist lenders, mortgage managers and franchise networks the product combines processed applications through a workflow of borrower needs analysis and product selection at the front end of a transaction. It also handles document management and channel management in the middle office and has CRM and marketing capabilities to cover the client management after sale side of the business.
"Our workflow engine extends through to automatic measurement of SLA standards; integrated credit checks, needs analysis and decisioning," says business development manager at Loanworks, Andrew Duerden.
Loanworks has allowed LWT's customers to go paperless, and has enabled the company to streamline every aspect of its business - from lead generation through to approval and ultimately commission processing. "Our customers have gained ISO9000 quality accreditation on the strength of the system features," he adds.
In addition, Loan Works Technologies introduced LWT Enterprise Commissions as a stand-alone solution earlier this year. This product is used by lenders, aggregators and broker groups, and its key features include channel management, data validation, invoicing, web portal, payments and enterprise integration.
"LWT Enterprise Commissions enables commissions to be processed efficiently and accurately. It's a proven, fully configurable system which delivers flexibility in delivering strategic remuneration models. We've been benchmarking our current customers, and have been impressed by the feedback we've received," says Macartney.
Manila
After spending a lot of time researching the move, Loanworks opened a development and support office in Manila, Philippines in 2008.
"Team members spend an intensive induction period in Australia learning the ropes and becoming part of the company. We've moved second level support and some development across at this stage and will continue to grow this team. The response from our customers has been fantastic," says Binder
Loanworks is also in discussions with business process outsourcing (BPO) solution providers. "We currently process commissions on behalf of some of our customers and see this as growth area. We know commissions, and have the system and processes in place to provide cost-effective outsourced solutions," says Duerden.
Impact of legislation
Loanwork's customers are well positioned to implement the changes implied by the National Consumer Credit legislation.
Macartney says he is experiencing a renewed level of interest in the company's needs analysis and product selection capabilities - so that there's full traceability back to the client interview as to why an applicant was recommended a particular product. "This then flows through to the automatic generation of a document along the lines of a Statement of Advice," he says.
He says he's also dead interested to see the implications of the disclosure regime around commission payments: "Will this translate to a need for commission quoting capabilities?"
Meanwhile, Andrew Duerden says that the mortgage industry has evolved since the 1990's. Initially it was about volume – channel growth, getting the punters in the door. "Then people thought 'It's all very well to have volume, but are we making any money?' The focus shifted from volume to cash-flow. With the GFC and beyond, the focus is now fairly and squarely on profitability," he says.
In some ways it's been a case of survival of the fittest he adds. And he estimates that "perhaps 20%" of Loanwork's customer-base has closed doors and moved out of the industry. And those still in have trimmed their sails, and looked to become more innovative and more efficient.
"There's also an acknowledgement that with the changes in the industry, you need to write twice the number of home loans each month just to maintain the status quo. You could say that the conversations we're having with our customers are around profitable growth, how do I get smarter, how do I systematise, how do I innovate? Many are more profitable now after downsizing than they were at the peak"
But the general consensus is that things have already started to turn around. Duerden says he's experienced a definite spike in customer confidence levels – especially when they talk about the future.