With attrition rates a concern of many industry leaders, one aggregator thinks they've cracked the code to bringing in new blood.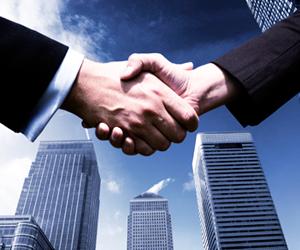 With attrition rates a concern of many industry leaders, one aggregator thinks they've cracked the code to bringing in new blood.
At the end of this month Vow will submit its newly-developed mentor program to the MFAA for approval, and the aggregator has set its sights on recruiting only the best new entrants.
"I think in the past in this industry we've taken whoever wanted to start rather than actually doing any real filtering; it's so important to recruit the proper people in the first place."
Many people enter the industry with unrealistic expectations for quick-cash, says Vow Financial CEO Tim Brown, and consequently become disappointed and leave.
"I think if you set the expectations at the start, give them the worst case scenario rather than the best, you would probably have only people joining who know it's going to take a reasonable period of time to start earning income."
As well as a realistic outlook, new recruits should also have the means to support themselves for at least six months working full-time as a mortgage broker, says Brown.
"There's a lot that want to do it part-time and I say if you do something part-time you get part-time results. You've got to commit full-time and this again is a barrier for a lot of people because they can't financially support themselves for that six months."
Having the right opportunities for development available is also crucial, says Brown, so that the new recruits can be earning a reasonable level of income within the shortest period of time possible.
This doesn't mean skimping on areas of training or putting brokers in front of clients before they are ready, says Brown, but instead using experienced brokers through the right structure to mentor and support the new entrant through the transition.
MFAA mentor Mona Abou-Zeid has worked to develop the structure of Vow's two year mentor program, which Brown says adds to the MFAA structure by including sales skills he feels need to be developed in new recruits.
This also means that Vow mentors can educate new brokers to be open to all areas of financial services.
"What we're looking to bring in to this business now is someone who has actually got a business mentality, rather than a transactional-type relationship. In the past people have left the bank and they've just been a lender and they've decided it makes good sense to become a broker. We want someone who actually wants to come in and build a business and offer the full gambit of financial services rather than just mortgages."
Interest from brokers around the country has been high, says Brown.
"We're looking for people who have got the experience and knowledge, and that are at a point in their business where they can financially support themselves and they're looking to break out of their business, stop writing and maybe give something back to the industry and pass on their knowledge."
A mentoring role is a serious commitment, says Brown, and brokers looking to bring new brokers into the industry need to be on-call at all times.
"You can't be doing loans day in and day out and looking after new recruits. Basically you have to be almost mirroring them in their actions and their learning."
This is a big ask, says Brown, and experienced mentors need to be properly remunerated for their work, which can pose a challenge for business owners and new recruits alike.
There are several ways business owners and mentors can bring new recruits into the business, ensure the new brokers have adequate income, and not have to take a significant cut to their own income, says Brown.
Use them in a PA capacity:
"In other words getting them to do all of the processing of the laons and understanding the importance of the follow-up and making sure you get all the right documents in place and pay them for that."
Share commissions:
"For a period of time you take a larger cut of their commission as they're still learning and as they grow and develop and start to grow their own business you take less because they're taking less of your time and obviously they need to start earning more money."
Use a credit-debit system:
"When someone comes on board they get enough money to cover their costs of living but not enough to, say, go out and enjoy yourself, so each deal that comes through is paying back that initial wage until they're actually getting to a point where they're earning more than what your original wage was."
Related: