Three brokers describe how they prepare to achieve maximum success in the new year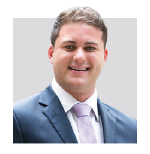 Three brokers describe how they prepare to achieve maximum success in the new year

AVERAGE BROKER SETTLEMENTS IN AUSTRALIA
The
MFAA
's latest Industry Intelligence Service report looked at the average value and number of settled loans written by brokers in Australia. Nationally, the average broker wrote just under $14m per annum over 40 loans. However, values were higher in NSW/ACT ($16m) and Victoria ($14.3m). The most productive brokers in the nation were in South Australia (46) and Queensland (42).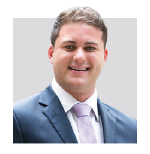 Chris Mushan
Director
ChapterTwo

Being a relatively new business, our current target strategy is based on realising two fundamental goals: incremental and strategic growth. This is achieved by setting SMART targets (Specific, Measurable, Achievable, Realistic and Time-bound). Each employee has a clearly defined role, which helps to identify individual targets that are measured via performance and quality. Importantly, targets are als odesigned to be achievable, which in turn motivates our employees to hit their targets and drive the company forward. We also believe in the importance of incentivising our staff, so when our targets are met an end-of-month lunch is held, helping to cultivate an office culture that rewards success.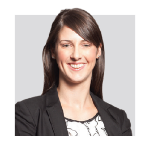 Holly Bundy
Director
Bundy Financial Services

We look historically at the previous year's settlements and review the processes within our business to help improve and uplift the loans settled in the next financial year. We find that reviewing our processes and resources helps us in setting the next year's target. By changing how we process our loans and the staff within our business, this has allowed us a 35% uplift in settlements for the 2017/18 financial year. Staffing and putting the right resources in place now has a great deal to do with what targets we put in place and being able to meet those targets in the year ahead.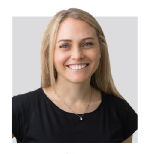 Kelly Cameron
Finance and property strategist/Director
Get Real Finance

I work out what I would like to achieve, and I make my own plan and work out how much we need to settle. We know how many clients to see each week to produce the settlement figures that we would like to achieve. It is a numbers game. But I don't believe in incentivising staff with bonuses or other rewards to achieve sales figures. We are here for service … not sales. That is what sets us apart. We achieve sales as a result of service, and people refer to us because we are for the client. So sales targets are a guide, nothing more.