Sharp inflation and an "abrupt shift" in the RBA's rate guidance could push prices downward, economist warns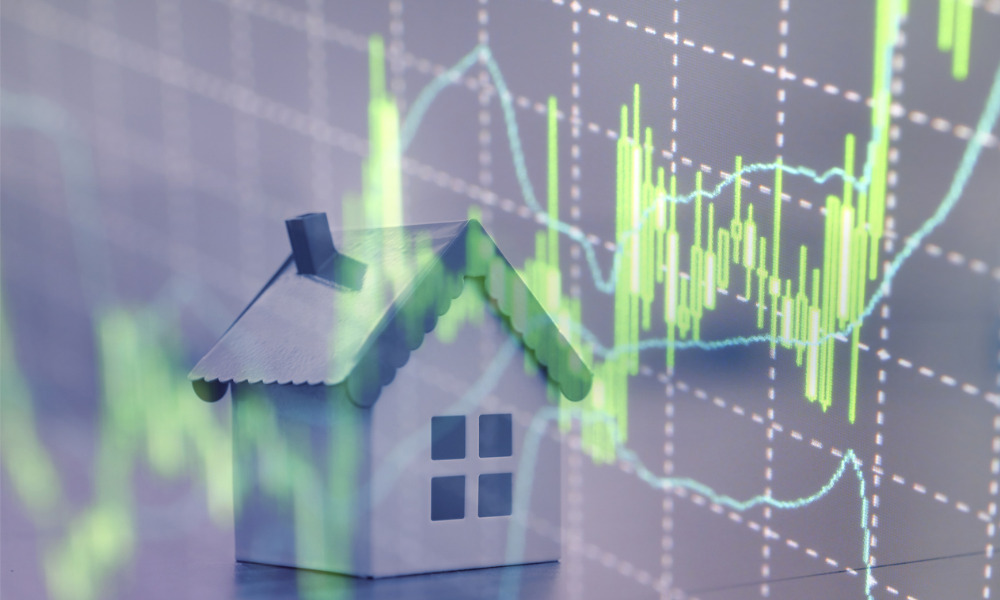 Australian housing prices could tumble by as much as 10% in 2023, according to new projections from HSBC.
Paul Bloxham, HSBC chief economist, said in a note that the housing market had boomed during the COVID-19 pandemic "supported by a sharp fall in interest rates to all-time lows" and guidance from the Reserve Bank of Australia indicating that rates would remain low.
Bloxham said he expected housing prices to rise on average between 5% and 9% this year, The Australian reported.
"However, sharply higher than expected inflation and an abrupt shift in the RBA's cash rate guidance, means we expect the cash rate to rise to 1.35% by end-2022 and 1.85% by [the second quarter of] 2023, which is set to drive house price falls beginning in the second half of 2022," Bloxham wrote in the note.
As a result, HSBC has revised its 2023 housing price forecasts from growth of between 1% and 4% to a fall of between 5% and 10%, The Australian reported.
"A 175 [basis point] rise in the cash rate, as we expect over coming quarters, would be expected to drive [a] 16% fall in real housing prices over two years," Bloxham wrote.
The looming threat of rate hikes and constant disruptions to the property market caused prices to stall through April, The Australian reported.
These issues, along with rising affordability woes and the upcoming federal election, contributed to home prices rising only 0.13% month over month to bring the median property price to $691,000. Sydney recorded its first drop in prices since the beginning of the boom.
Read next: Fixed-rate mortgage holders face looming cliff
However, Bloxham said that he expected demand for housing in regional and smaller cities "to remain above pre-pandemic levels, as the pandemic means increased work from home is a part of the 'new normal.'"
"We also expect the rental market to continue to tighten, lifting rents, as international migrants and students support demand, and housing investors seek rental return as capital gains diminish," he wrote. "...A strong jobs market, tight lending standards and significant mortgage buffers should limit household financial stress and protect financial stability."
Last week, Moody's predicted that mortgage arrears would spike if property prices fall and interest rates follow the sharp uptick currently predicted.