Matt Comyn optimistic about market resilience unless prices start to surge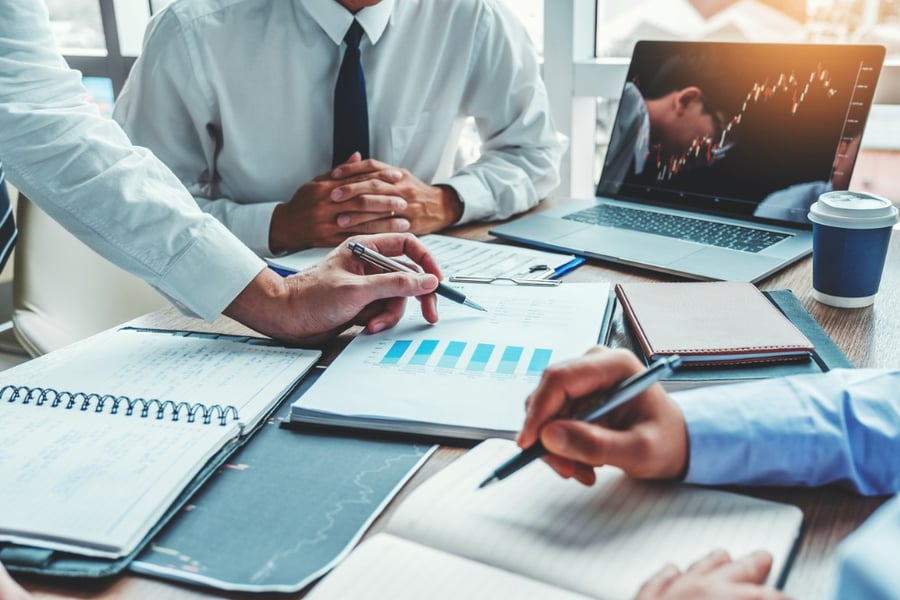 One of Australia's major banking leaders says that demand in the housing market should limit the decline in prices.
Matt Comyn, chief executive of the Commonwealth Bank of Australia (CBA) was optimistic as he detailed the bank's first-quarter trading update on Wednesday.
Speaking afterwards, he said that demand was being driven by first-time buyers and owner-occupiers and that low interest rates were helping to support Australians' desire for homeownership.
House prices were down 1.8% in the June quarter of 2020 according to the eight capital cities Residential Property Price Index published by the Australian Bureau of Statistics in September. They were up 6.2% though over a 12 month period.
Only Melbourne (-1.3%), Sydney (-1.2%), and Darwin (-1.4%) posted declines of more than 1%.
Comyn said that he believes the fall from peak to trough may be as little as 3%, despite concern surrounding the economy and elevated unemployment resulting from the pandemic.
"Our view would be that net overseas migration could rebound more strongly than current forecasts," he told The Australian. "So overall, the housing market is continuing to strengthen but if it really accelerated, then we'd be cautious about that over the medium term."
The bank expects growth in fixed rate loans, with interest in four-year and three-year products.
CBA delivered an unaudited cash net profit after tax of $1.8 billion underpinned by stable income of $5.9 billion, but the quarterly result on a comparable basis was 16% lower than the previous quarter.
"Operating performance in the quarter was highlighted by balance growth in home lending, business lending and deposits, which helped offset ongoing margin pressures from lower interest rates," Comyn said when announcing the bank's results.
Loan performance outlook
In a separate statement, the bank said that most of its customers who took loan deferrals this year have now returned to making payments including 73% of its home loan borrowers.
Of the 158,000 total home loan deferrals approved between March 2020 and 31 October 2020, 22,000 remain on their initial deferral arrangements.
Of the rest, 23% have extended their deferral period for up to 4 months, 4% have been provided further assistance and less than 1% have been impaired.
"We continue to contact customers with a range of options as they approach the end of temporary loan repayment deferral periods and have been encouraged by the number of customers who have been able to return to making repayments on their loans," Comyn said.
There is some uncertainty as to how well insulated home loans have been from the full economic pain of the pandemic due to support measures and other factors, suggesting a rise in arrears and impaired loans may be ahead.
CBA has set aside more than $1.7 billion in credit provisions since last December to offset the expected COVID-19 impacts on its customers (not just home loans), taking total credit provisions to $6.7 billion.