For young homeowners and investors, brokers are often their only link to loan protection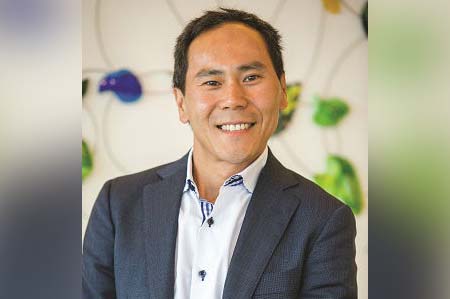 Over the last 15 years, ALI Group has provided loan protection to more than 180,000 homeowners and paid out more than $80m in claims. Despite its success, Australians are still underinsured, according to the group's CEO Huy Truong.
According to a survey commissioned by ALI almost two years ago, 1.9 million mortgage holders between the ages of 20 and 49 do not have any level of insurance.
Many people believe that their superannuation's life insurance policy is sufficient, but it is mostly only suitable for death cover. ALI's loan protection plan is a "living benefit". It covers clients for serious medical conditions, involuntary unemployment, accidental injury (optional), and death and terminal illness, Truong explained.
Younger people are even more likely to be underinsured because they're not engaging regularly with financial planners like their older peers, he said.
That leaves mortgage brokers as their most probable link to loan protection.
"[It] has started to dawn on brokers that they are really in a unique position because they are the ones talking to that group [25 to 35-year-olds] and they are the only ones having any sort of financial conversation with that group. So if they don't bring up risk, insurance or protection, then really no one else will," Truong said.
While some brokers might hesitate about talking to their clients about loan protection insurance, as it turns out, it might actually be what clients want.
In another survey, a thousand mortgage holders and those shopping for a mortgage were asked whether they were familiar with loan and mortgage protection. The majority said no. When asked if they would expect their broker to be the one to educate them on this, more than 90% said yes, according to Truong.
With the royal commission putting a spotlight on brokers' Responsible Lending obligations, it's more important than ever that they make the right inquiries about a borrower's circumstances now and throughout the life of their loan because a lot can happen to someone over 30 years, he said.
"One of the things that we hope to see coming out of [the royal commission], and already we're beginning to see it, is brokers and broking groups beginning to take this notion of Plan B, or what if something were to happen to the client's ability to service the loan, much more seriously as part of the actual loan discussion," he said.
"Therefore loan and mortgage protection has a much more central place in the loan process than perhaps it's ever had historically."
ALI celebrated its 15th anniversary at the Park Hyatt in Melbourne on 20 July with 120 brokers in attendance, the first of a few events the group will be holding to mark the milestone.