The nation's largest home lenders say there's no need for regulators to cool the booming market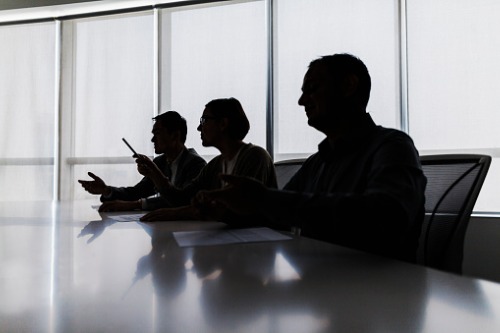 Australia's two largest home lenders have argued that the government should not meddle with the housing market, despite predictions of a price surge of 10% this year.
Commonwealth Bank chief executive Matt Comyn told the house economics committee Thursday that the residential market was "very strong" in February and March, but was likely to be a bit weaker this month, according to a report by The Australian.
Despite its predictions of a weaker April CBA upgraded its price-growth forecast for the year from 8% to 10%. Westpac chief executive Peter King made a similarly bullish prediction for 2022, The Australian reported.
"There is not a lot of turnover in the market, and stock is very tight, so houses are being well-bid," King told the committee.
Comyn and King both said that macroprudential intervention by the government was unnecessary because conditions were different from the last housing boom.
Comyn said that riskier investor lending accounted for about 60% of applications in 2015, compared to just 24% currently. Moreover, during the last cycle prices were skyrocketing in certain areas, unlike the broad-based recovery currently underway.
"So we see this as much lower risk than in previous cycles," Comyn told the committee.
King said riskier categories of lending – high loan-to-valuation loans, interest-only loan and investor lending – were "much lower than we saw at the last peak, and up a little bit but not much on the last six to 12 months."
Read more: RBA tips scrutiny of booming housing market
Thursday's hearings came amid the release of strong economic data, The Australian reported. The unemployment rate fell from 5.8% to 5.6% in March, with the economy more than doubling market predictions by adding 70,000 jobs.
Treasurer Josh Frydenberg said employment was up, as was participation and hours worked. Frydenberg said the labour market was recovering 4 ½ times faster than the rate of recovery in the 1990s recession.
"We saw very strong consumer and business confidence numbers earlier this week, with consumer confidence rising to an 11-year high, and this is another proof point of Australia's economic recovery gaining momentum," Frydenberg said.

Ryan Smith
is currently an executive editor at Key Media, where he started as a journalist in 2013. He has since he worked his way up to managing editor and is now an executive editor. He edits content for several B2B publications across the U.S., Canada, Australia, and New Zealand. He also writes feature content for trade publications for the insurance and mortgage industries.
LinkedIn
|
Email