Funds will be used to scale its short-term mortgage solutions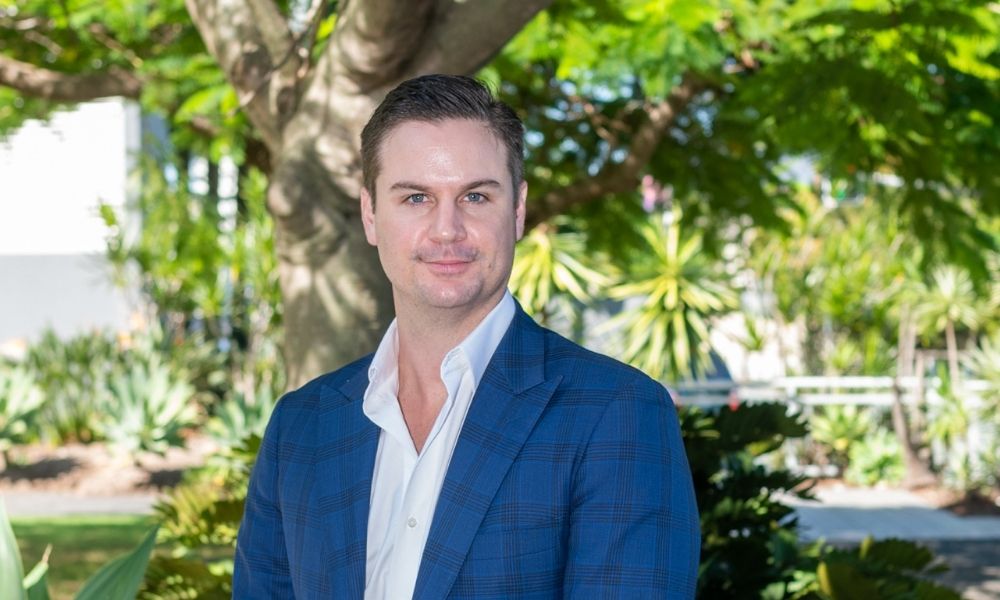 Funding.com.au has secured $37.5 million through a debt and equity capital raise.
The online mortgage marketplace said it had secured a fund managed by ASX-listed MA Financial Group Limited (MA Financial) as its first institutional debt investor, alongside EVP, its anchor venture capital investor.
The senior debt facility, provided by a fund managed by MA Financial, would be used to diversify its capital base, enabling Funding to scale its short-term mortgage finance operations.
As a digital-only non-bank lender, short-term mortgages are Funding's core business. Specialising in bridging finance, business lending and construction funding, the company aims to reimagine how Australians access short-term secured credit, using technology to create a faster and simpler process for borrowers.
Rapid growth showed its solution was well received by borrowers and mortgage brokers. Funding said the company had written more than $250 million in loans, growing its loan book well over 100% year-on-year, in each of the last three years.
Funding founder and CEO Jack O'Reilly (pictured) said the success of the latest capital raise validated the platform and the solution, which was "critically needed" to serve a gap in the marketplace.
"Simple loans take around six to eight weeks to secure with a bank lender and often high-quality borrowers can't get a loan at all for technical reasons," O'Reilly said.
"Using technology, we can already provide loans in days and in future it will be minutes. The market is moving so quickly, and the industry needs to catch up."
Read more: Funding announces two key hires
A mortgage lawyer and mortgage broker, O'Reilly noticed a gap in the market for short-term mortgage solutions, which were being overlooked by the big banks. They were often serviced by unscrupulous lenders, leaving borrowers in financial difficulty.
"Our proprietary platform has allowed us to consistently deliver very fast, secure assessments and settlements. Through automation and API integration of titling, credit and other checks required to assess an application, we're able to deliver the quality of underwriting and origination of major financial institutions at speed," O'Reilly said.
Instead of six-to-eight weeks, he said Funding's typical turnaround time from application to settlement, was three-to-five days.
"That's unprecedented for short-term mortgage lending, let alone long-term property financing that is currently averaging around 40 days," O'Reilly said.
EVP investment director Daniel Szekely, who sits on the Funding board of directors, said EVP doubled down on its equity investment in the company as part of the round.
"Funding is replicating what has been achieved in the unsecured space, with numerous personal and small business financiers providing trusted online solutions," Szekely said.
"Achieving this with secured lending is far more challenging, but where delivered, it provides a solution that is far more cost efficient for borrowers."
Referring to the market opportunity as "enormous", he said the market was "drastically underserved" by banks which were unable to write loans efficiently or serve the short-term market.
"People who want to borrow money for a short time are paying too much interest, often on harsh terms," Szekely said.
O'Reilly and the Funding team showed their ability to meet market demand, using technology to do what traditional lenders had always done – but at a "much larger scale, faster cheaper, within a trusted environment", Szekely said. They now have the backing of MA Financial Group.
"Funding's borrowers pay around 7% for their fast short-term solution, a premium compared to a long-term mortgage product in the 3% to 4% pa," he added. "However, compared to credit cards, personal loans and unsecured business loans reaching into the 20% pa – it is far more viable and a lot quicker than the banks' mortgage product."
Read more: As lending tightens, brokers need to branch out to other providers
MA Financial Group investment director Guy Kaufman said the company was pleased to partner with a business using technology to bring a more cost-efficient and effective solution to Australian borrowers.
"The senior debt facility provided by our fund aligns with our broader private debt investment strategy offering financing to businesses backed by resilient collateral with a strong and proven performance track record," Kaufman said.
O'Reilly said borrowers needing bridging finance were typically mums and dads, who required funds for three-to-six months while they "bridge the gap" and transition to the next property.
He said banks don't touch that market because "they're too slow" and prefer to focus on mass volume and the 30-year home loan market.
"The escalation of loans originating from mortgage brokers bringing this business our way demonstrates the value of our offering," O'Reilly said.
Funding said it would use the equity capital injection to continue to build out its technology and amplify its sales and marketing efforts within Australia.