The business partner of alleged fraudster Bill Papas will face cross-examination over his role in the fraud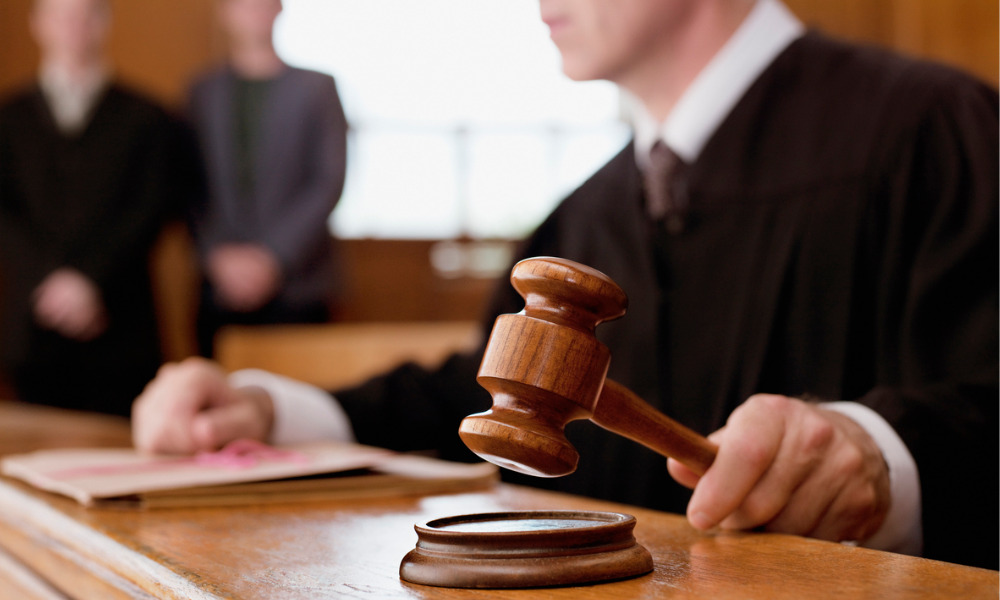 The business partner of alleged fraudster Bill Papas will answer questions about his role in the alleged scam in court next year, even as he attempts to strike parts of Westpac's claims against him and lift a freezing order on his assets.
Federal Court Judge Michael Lee has ordered a March hearing to hear from Forum Group director Vincenzo Tesoriero about his role in allegedly scamming Westpac and other banks out of about $400 million, according to a report by The Australian. Forum allegedly used forged signatures and phony documents to obtain fraudulent loans.
Tesoriero has submitted written affidavits in the case before, but the upcoming hearing will be the first time the court hears from him directly.
Tesoriero is disputing key aspects of Westpac's allegations against him, The Australian reported. The bank is also suing Forum Group, its entities, and Papas, the company's founder, over the alleged fraud. Papas's cousin, Eric Constantinidis, has recently been added as the 44th defendant in Westpac's civil action.
On Friday, the court considered Tesoriero's latest affidavit, in which he said he had limited involvement with Forum. Tesoriero is asking the court to end a freezing order on his assets, which include a vast portfolio of property and a luxury yacht. Westpac disputed the affidavit, leading Lee to call for a cross-examination of Tesoriero starting March 09, The Australian reported.
"If there is going to be cross-examination of that character, particularly in a case such as this, I think I'd want that to occur in person," Lee said. "It seems to me as a matter of procedural fairness that you've got to cross-examine [Tesoriero]. … If you are going to ask me to disbelieve the man's evidence, then I think you've got to put it to him."
Paul Hayes QC, Tesoriero's attorney, said that Westpac needed to be more specific in its allegations against the Forum director or he would seek to have parts of the case struck out, The Australian reported.
"The matter not only is flawed as a matter of substance, in terms of what is put against him, but … a further bias in the pleading is a lack of particularity," Hayes said. "In particular, his knowledge of Mr Papas's role in his alleged misconduct in forging the 137 equipment leases."
Read next: Westpac probes employees over alleged Forum fraud
Hayes also said that the freezing order and the bank's claims against Tesoriero were "hopelessly weak" in their present form.
However, Westpac's barrister, Jeremy Giles SC, said there were inconsistencies in Tesoriero's affidavits. Giles argued that the freezing order should remain in place, saying some of Tesoriero's claims weren't backed up by documents.
Lee denied a request to provide Tesoriero access to more than $700,000 held with the court for his legal costs. He did, however, raise a court-imposed threshold on legal expenses from $350,000 to $450,000, The Australian reported.
Last week, three entities, including Forum Group Financial Services – which Westpac claims was used to funnel money into Papas' personal accounts – were sent from provisional liquidation to liquidation. Papas, who fled to Greece in June – and for whom Lee issued an arrest warrant last month – has yet to return to Australia. He is the sole director of the three companies.
Lee said that "there is no likelihood [Papas] is returning to Australia in the foreseeable future" and that the Forum boss isn't participating in the proceedings. Papas has also disconnected an email address previously used to communicate with him and has not provided "any readily available means" of continuing communication, Lee said.
"The conduct of Mr Papas shown by the presently unanswered evidence of the fraudulent way in which Mr Papas has conducted the affairs of Forum Finance is sufficient to demonstrate a justifiable lack of confidence in his ability to conduct the management of the three companies," Lee said.