A top Forum exec didn't act on a 2018 email reporting irregularities, liquidators say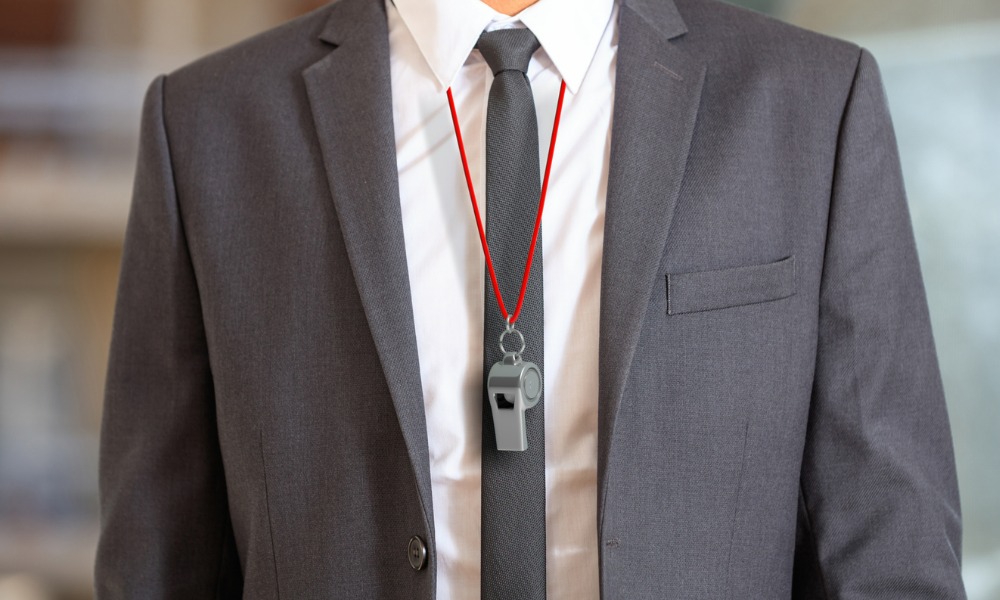 A senior Forum Group executive has insisted that he only learned about the company's alleged $400 million fraud in June – despite being warned of potential contract irregularities in 2018.
Forum and its chief executive, Bill Papas, are accused of using phony documents and forged signatures to defraud Westpac, French bank Société Générale, and Japan's Sumitomo out of a total of $400 million in loans. Forum Group executive Craig Rollinson was questioned Monday about his knowledge of the company's affairs – including a 2018 whistleblower report warning of the irregularities – during public examinations into the collapse of the group, The Sydney Morning Herald reported.
Rollinson has not been accused of any wrongdoing. He was examined to assist liquidators in their investigations into the alleged fraud.
The examinations revealed that following Forum's collapse, a junior staffer sent Rollinson an email that counsel for the liquidators said described "a Ponzi scheme," the Herald reported. The investigators also heard that Rollinson did not contact Papas in June, when Papas' younger brother Tas Papas, a Forum staffer, told Rollinson that his signature had been forged in customer contracts. However, Rollinson contacted Papas a few weeks later to arrange for renovations on his private investment property to be paid out in lieu of unpaid bonuses.
During the examination, Rollinson was asked about a series of documents including a 2018 email from Forum IT manager Mark Elgar that seemed to be the first indication of the alleged fraud. In the email, Elgar told Rollinson that his review of two contracts had found irregularities, the Herald reported.
"These two (big) deals are all fake serials, invoiced to finance," Elgar wrote. The deals in question were with Westrac and the Cerebral Palsy Alliance.
Rollinson told examiners that he would have raised the issue with Papas, but didn't recall the conversation. He also said that he did not follow up on that conversation with Papas.
Rollinson pushed back on suggestions from counsel for liquidators Nick Kidd SC that he had missed an opportunity to nip the fraud in the bud when he received Elgar's email, the Herald reported.
"It was a matter which you did not deal with adequately in 2018 when it was raised with you," Kidd said. "Do you agree?"
"No, that's your supposition, Mr Kidd," Rollinson said.
"The effect of what you didn't do in May 2018, when this matter was raised with you by Mr Elgar, was to enable Mr Papas to take hundreds of millions of dollars from lenders using fake leasing. Do you agree?" Kidd asked.
"Again, that's your supposition, Mr Kidd," Rollinson said.
Rollinson also said during the examination that he had suspected Forum chief financial officer Tony (Moussa) Bouchahine to have been involved in the scam. He made the allegation after initially telling the hearing that he hadn't suspected any staff members of being involved in the fraud, the Herald reported.
Read more: Papas dumped by lawyer
However, Rollinson said he recalled being suspicious after being shown an email he wrote in July seeking advice on whether he could fire Bouchahine and Kathleen Wang, another finance department worker.
"I was only speculating as to his involvement and how much knowledge he had," Rollinson told the court.
"You had a concern, did you, that Mr Tony Bouchahine may have been involved in implementing the fraudulent scheme?" Kidd asked.
"Yes, I had some concern he had some involvement," Rollinson said.
Kidd told the court that an April 2020 email from Bouchahine to Rollinson and Papas implied that Forum needed to hide its dealings from external funders, according to the Herald.
"Did you ask Mr Bouchahine why he wanted information being kept secret from various funders?" Kidd asked Rollinson.
"No, I did not," Rollinson said.
When Kidd asked whether the CFO saying information should be kept secret from funders raised "a red flag" with Rollinson, the Forum exec said that he "did not read that email in that context."
Rollinson was also shown an email sent to him by Forum junior finance staffer Brandon Chin. The email detailed how some of the group's more complex financing arrangements took place through various forum entities – notably the alleged secret company Forum Group Financial Services, the Herald reported.
"Is it right that you realised at that point that a Ponzi scheme had been implemented in relation to those equipment leases?" Kidd asked Rollinson.
"I don't know the exact definition of a Ponzi scheme, but anecdotally, it would appear to be that," Rollinson said.