He looks at the bigger picture and understands the rationale behind decisions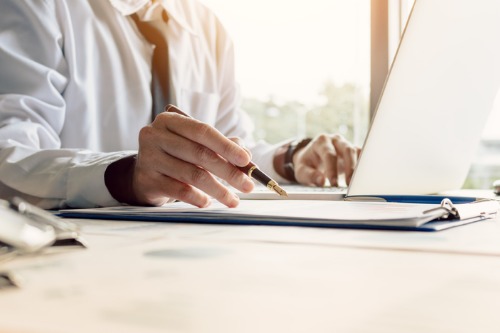 Change, as it always provides an element of challenge in the banking industry, is what ANZ asset finance broker account manager David Montebello talks to brokers about the most.
"I often reiterate to brokers that change is part of what we do and a required element of the banking sector. Ultimately change is also what is best for our customers. My job is to help brokers navigate through those changes so they can meet customers with confidence," Montebello, who has over two decades of experience in banking and finance, told MPA.
To adapt to change, Montebello added, that all industry participants — lenders, brokers and aggregators — must continually educate themselves by actively listening to those offering their time and insights at various aggregator and industry personal development days. He personally tries to understand the bigger picture and rationale behind every decision so he can confidently educate those around him.
Working for ANZ, Montebello also spends time learning the large bank's wide range of products and broader organisation, as well as building relationships within its credit and settlement team. "These guys go above and beyond to help brokers work through deals and ensure settlements are completed in a timely manner — without their efforts my job would be extremely difficult," he said.
For Montebello, great brokers also take time to understand the bigger picture. Apart from having a genuine interest in their clients' business and personal lives, they understand their customers' broader goals and objectives.
"The best brokers I know are curious and tenacious. They want to know everything they can about their customers, lender policies and how the industry works. They display tenacity when working through tricky deals and they're not afraid to admit when they don't know the answer, or when they have missed a detail," he said.
"They are willing to take the time to review and revisit interview notes to really understand the customer's circumstances and find the right product and lender."
The great thing about being a broker is that there is a wide panel of lenders available for their clients, according to Montebello. However, when a client's lending requirement doesn't fit ANZ's appetite, Montebello would rather give the broker a prompt, honest answer than waste his or her time and potentially affect the client's credit score.
When submitting a loan, he advises brokers to understand the asset their client is looking to purchase and how it will generate income for the client. "A good application tells the whole story, including the risks and how those risks can be mitigated. It also uses the customer's financial data to back up the story, which shows the application assessor that the broker has taken time to get to know the customer and the transaction," Montebello said.
Aside from being responsive, Montebello strengthens his relationship with brokers by giving them 100% of his attention during meetings so he can provide them with the best information and help them find the right product for their customer. Where possible, he tries to provide them broader guidance with regard to lending policy and how it applies to their specific situation.
With ANZ providing great flexibility and work/life balance to its employees, Montebello gets to work towards a double degree in finance and law at the University of Adelaide from Tuesday to Friday.