These tips can help time-poor brokers get the most out of every day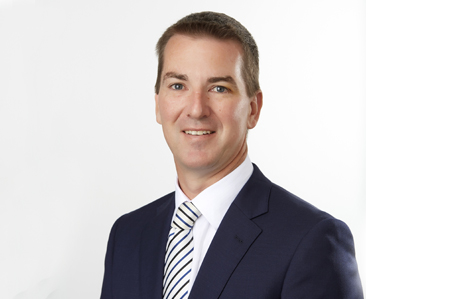 With the majority of brokers being sole operators, time is a critical resource that must be used wisely, according to The Australian Lending and Investment Centre managing director Jason Back.
"The importance of utilising an effective time management technique is so that you can spend time on areas in your business or life that are most important to you. It doesn't always mean monetary return. It's all about choice," Back told MPA.
1. Commitment
Investing is part of growing a business, and time is one of the first things that has to be sacrificed. "It is not a surprise that those who commit their time to growth — be it for themselves, their business, their family or life in general — generally get more returns," Back said. Brokers need to put time into their business because success rarely just happens.
2. Trust and control
Back stresses that you cannot do it all. The art of delegation, and knowing the difference between a value and non-value activity are critical in effective time management. The majority of brokers Back works with on his Broker Essentials program admit they struggle in that area daily. "I can do it better", "I won't make that mistake", "It will be faster if I just do it" — these kinds of thinking curb one's ability to grow a business.
"We work in a people business and people will make mistakes. Learn to fail fast and accept that we are not perfect," Back said. "You need to learn from your mistakes, understand their root cause. Practice not until you get it right, but until you cannot get it wrong!"
3. Get the monkey off your back
Everyone has a limited amount of cognitive ability each day, and as the "brain tank" depletes, recalling stored information reduces at a rapid rate. Since it's impossible to remember every bank checklist, policy, or rate, Back suggests brokers adopt a process for everything. So when they need to order a valuation or pricing, all they need to do is rely on the process for a stress-free, quick result.
Back encourages brokers to be kind to themselves – to use their minds for deep work that adds value to their business.
4. What's your hour worth?
People need to know their hourly rate because time is money. Brokers need to determine what they need to focus their time on, and what the return on that time will be. If it's a non-value activity, they should ask themselves: "Should I be doing this?", "Could I get someone else to do it?", or "Should I outsource the work?" If the best return on one's time is spending it with clients, then develop a model that allows that to happen.
"If you don't value your time, others won't either," Back said. He believes that the value of "yes" is as significant as that of "no". "No to low value activities that only benefit someone else, someone who doesn't value your time or expertise," Back said. "Be ruthless with your time, because you are worth more than you think."
5. Don't be inconsistent
Inconsistency is a time drainer, according to Back. "Every time you deviate from the standard process you put in place, you lose more time." Business philosophies such as Kaizen, discourages waste, non-utilised intellect, and extra processing. All of which are major contributors to lost time and productivity.