Surge in FHBs in the Eastern states not matched across the board, reflecting differing subsidies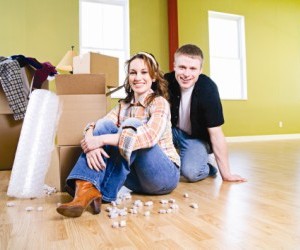 Surge in FHBs in the Eastern states not matched across the board, reflecting differing subsidies
First home buyers are returning in force on Australia's east coast but the not all states have benefitted.
Loan approval data from Mortgage
Choice
found that nationwide FHBs accounted for 15% of all loans in September 2017 up from 10% in September 2016.
"We haven't seen this many first home buyers in the market since July 2013, when this type of home buyer accounted for 15.4% of all home loans approvals,"
Mortgage Choice
CEO
John Flavell
said.
The latest data from the Australian Bureau of Statistics' Housing Finance report also revealed a recent uplift in home loan approvals for first home buyers. In August, first home buyers made up approximately 17.2% of the market, which is the highest level recorded since July 2013."
New South Wales saw a huge increase in FHBs, from 2.5% in 2016 to 12%, as did Queensland from 18% to 23.5%. However, FHB numbers in South Australia and Western Australia declined, from 3.7% to 3.3% and from 16.1% to 13% respectively.
Not about property prices, for once
Whilst high property prices were blamed for the dearth of FHBs in Sydney and Melbourne, they don't explain the situation in Adelaide and Perth.
Adelaide saw a 4.9% increase in home values over the past 12 months, whilst values in Perth fell 2.9%, according to CoreLogic data. Median property values in both cities are almost half those in Sydney.
As Mortgage Choice's Flavell suggested, FHB incentives explain the market much better. Both states scrapped stamp duty on cheaper properties, with Victoria doubling its grant to regional FHBs: "If we look at our data on a state-based level, we can see that these initiatives have indeed boosted first home buyer activity across the aforementioned states."
Conversely, WA cut the FHB grant it offers to $10,000 in May, showing the importance of Government support to FHBs, even in a city with relatively low prices and high wages.
The situation in Queensland further underlines the potentially unsustainable nature of the recent FHB resurgence. The state's $20,000 FHB grant was due to be cut back to $15,000 in June but was extended until the end of this year, prompting a rush of buyers.
The interest rate explanation
Interest rates and regulatory intervention provide another explanation for FHB's return.
The Housing Industry of Australia found that housing affordability is still below the level it was in 2016, but the sharp increase in rates for investors, following APRA's directives, has helped other buyer groups.
"As a consequence of this intervention it appears that the market has responded with higher mortgage rates for investors and eased rates for owner-occupiers," stated HIA principal economist Tim Reardon. "This has had the unintended consequence of improving housing affordability for owner-occupiers."
A strong increase in employment announced yesterday has prompted speculation that the RBA may raise rates next month although many experts still predict otherwise.