Three broker business owners share their views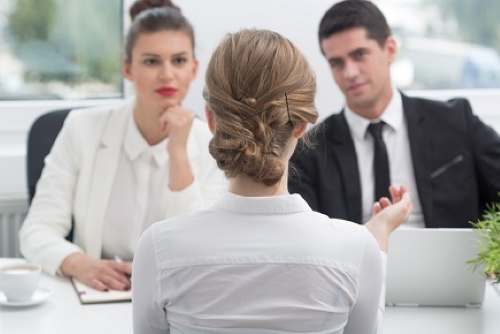 Brokers have a lot to consider when hiring support staff. While finance experience can go a long way in a world of changing lender policies and increased compliance requirements, so too can a positive attitude. MPA asked managing director of Loan Market Geelong Sarah Thomson, More Than Mortgage director Deanna Ezzy and Ezekiel Finance director Ezekiel Sim whether a candidate's experience or attitude is more important when hiring support staff.
Sarah Thomson, managing director of Loan Market Geelong
For Sarah Thomson, the answer to the question of experience versus attitude is crystal clear.
"For me, it's always about attitude and engagement over experience," she said. "We have some of the most amazing team members who had never worked in the finance industry before but are so focused on our clients and their needs."
The ability for team members to learn from one another while training each other in different aspects of the business adds value to the company's operations, she claimed.
"It means, as a whole, the business gets stronger and smarter," she said.
Read more: Brokers – three vital pieces of advice when you're hiring
When hiring support staff, Thomson recommends meeting with a candidate more than once in order to get a better idea of whether the person will fit within the business.
"Where possible I always like to do a couple of weeks of casual employment to start with," she said. "This gives both the employee and ourselves a chance to see if we 'like' each other and think it will work. You generally know pretty quickly when someone starts in your business whether it's going to work in the long term – I've always trusted my gut on this and most of the time it works."
Deanna Ezzy, director, More Than Mortgages
Deanna Ezzy agrees wholeheartedly with Thomson, ranking attitude as the more important quality to look for when hiring staff.
"While it would be great to train someone quicker due to their experience, I would prefer taking longer to train someone than to take on a highly experienced person who could potentially create a train wreck down the track," she said. "The damage to the company could be irreparable, whereas hiring a person that aligns with our company values is the best insurance for return on investment, as far as I'm concerned."
The Top 100 broker said she learnt some valuable lessons when the first staff member she hired quit after just three days.
"It was pretty devastating at the time," she said. "In retrospect, the person in question did us both a favour. I've learned from this and was a lot more 'hands-on' second time round. I also realize that I do not need to take it personally if someone isn't a fit."
She now ranks the candidate's ability to fit in with office culture as the most important priority, followed by work ethic and previous experience.
Ezekiel Sim, executive director and finance broker, Ezekiel Finance
"There are always two sides to a coin," said Ezekiel Sim, when asked if experience was more important than attitude.
"Hiring an experienced candidate as a support staff appears to be an easier pathway as you can get that person started on the deals right away," he said. "On the flipside of the coin, if you hire a person new to the industry that has a good attitude you may benefit from training the person for the long haul. The person may also have complimentary skills from other industries and the business may benefit from that diversity."
Read next: When should new brokers take on an assistant?
While hiring someone with experience in finance may appear to be the quickest route to efficiency, he said, if the person is inflexible and unwilling to adapt to change, the hire could cause more damage to the business than hiring an inexperienced person who is willing to learn.
"I think most would agree it is difficult to change someone's attitude," he said. "When you try to shape someone's attitude, there might be some friction that occurs.
"If the person is inspired, has the capacity and is ready to learn, training is going to be quite a breeze."
When looking for support staff, he advises searching for candidates who really want to be a part of the mortgage broking industry, are adaptive to change and pay close attention to detail. Having a can-do attitude is also crucial given the challenging nature of the job.
"That person has to be really flexible and not afraid to change the way things are, especially when you are looking at improving the business process," he said.