Ofer Greenberg, COO of multi-award winning 1st Street Financial, explains how he assesses potential employees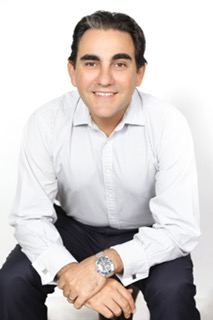 Ofer Greenberg, COO of multi-award winning 1st Street Financial, explains how he assesses potential employees
With Australian's trust in mortgage brokers ever increasing, the industry is continuing to grow. At 1st Street Financial, our primary focus of exceptional customer service has allowed huge growth within our organisation. Working alongside our original office in Sydney, 1st Street Financial has expanded, opening numerous new interstate offices. With the business always on the lookout for new, customer-focused brokers and employees, we understand the importance of hiring great people to complement our strategic growth.
So how do you hire the right kind of people to help your brokerage flourish?
Here are five characteristics that we look for when hiring employees to represent and build the 1st Street Financial brand:
Solid Experience
We regard experience level as a key attribute when hiring mortgage brokers for our business. Our noteworthy reputation within the industry has been developed over the past 15 years due to highly professional staff practice and expertise. We hire people that strive to provide outstanding financial services to all clients and understand the most efficient processes required to achieve an outcome that's in their customer's best interest.
Broad Networking Ability
A strong foundation of external professional relationships is of great importance when looking to bring a new broker into the 1st Street business. It is of great importance for brokers to value active networking practices to develop meaningful connections both inside the company (with their team) and outside the company (with lending institutions and referral partners). It is these invaluable relationships that allow us to provide exceptional and highly competitive service offerings to all clients.
Trustworthy Personality
Hiring trustworthy, motivated and reliable people is a must for our business. Our brand reputation has been built on exceptional staff who make memorable connections with their clients. Employing individuals that we trust and respect right from the start ensures we can focus on bigger things; such as growing the business nationally.
Thinks Outside The Box
Any business can significantly benefit from people who are ambitious, proactive in their approach, willing to take on new projects and who suggest new, innovative business strategies. It's of great value to hire people who bring a slightly different skillset to the business. At 1st Street, we place great value on individuals who bring something new to the table as it makes our brokerage more robust and proficient in both its everyday proceedings and future growth strategies.
Represent The Brand
1st Street prides itself on having a core business focus of providing exceptional customer service and a strong commitment to the wider community through charitable donations and community service. It is of significant importance that any new broker or employee to our business shares this vision and belief in the brand. To continue our reputation within the industry, anyone joining must be thoroughly engaged, connected and committed to further enhancing our brand and core business offering.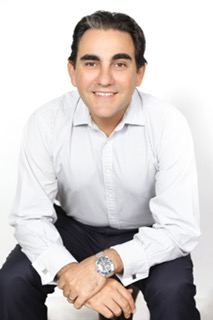 Ofer Greenberg has 20 years of experience working for both domestic and international banks covering investments and lending. He works closely with 1st Street Founder and Managing Director Jeremy Fisher on strategic opportunities, acquiring brokers and growing the company's footprint around the country.