Improving turnaround times, overcoming COVID-19 restrictions, strengthening compliance, and simply helping us to stay in touch: technology has played a larger role this year than we ever would have imagined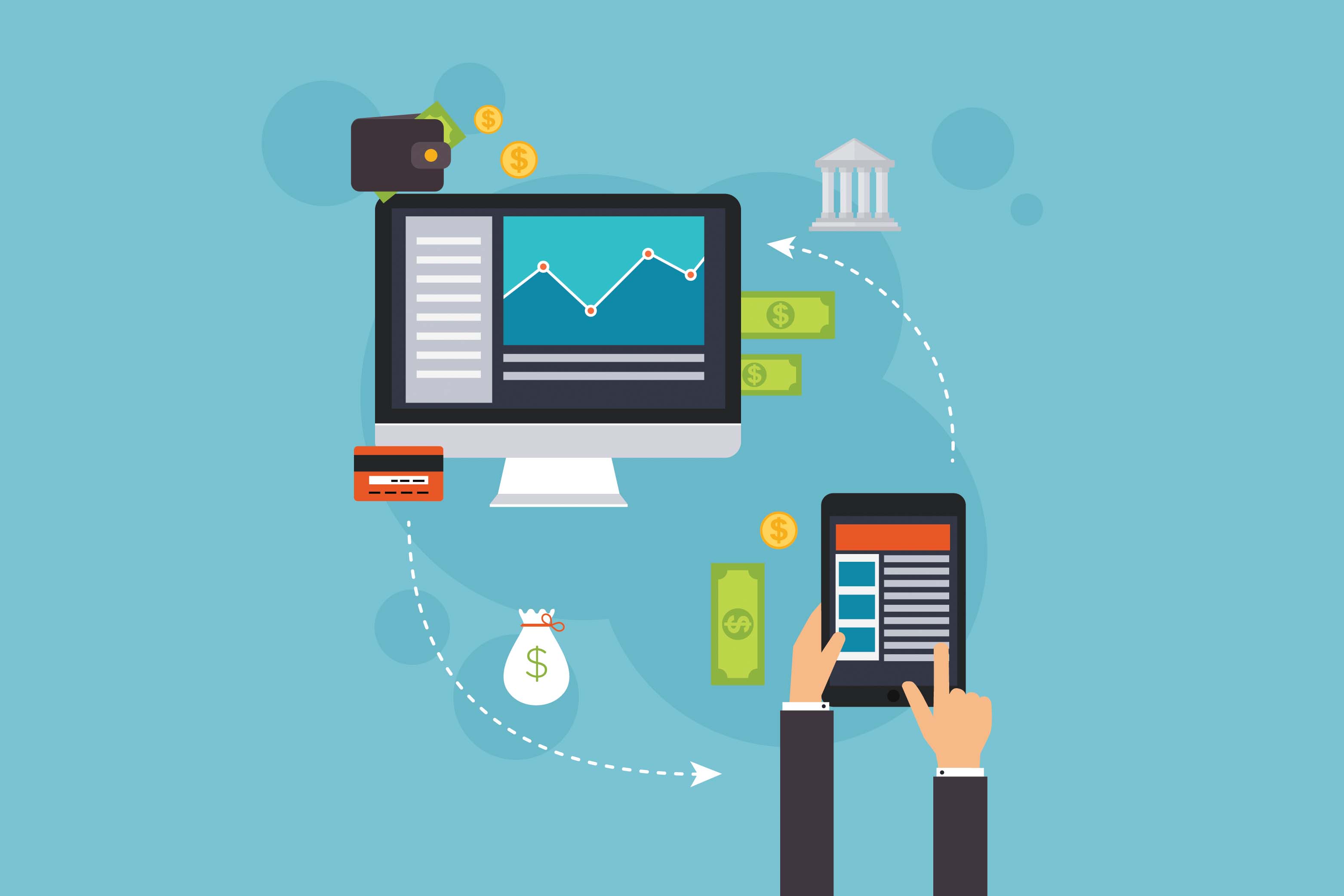 Innovation in the finance industry has been advancing for years, but in 2020 it has progressed faster than ever. With restrictions on face-to-face interactions and social gatherings, the world has adapted to a more virtual way of living. For brokers it's been no different; instead of meeting with their customers in person, they have been quick to find new ways to continue their relationships.
But it goes much deeper than that. With brokers unable to see their customers in person, banks have had to move quickly to allow digital verification of identity and document collection. Many lenders had adopted this even before the coronavirus pandemic, but this year forced those who hadn't done so to speed up their processes.
As the biggest player in broker technology, NextGen.Net has been doing a lot of work to ensure its systems are smooth and up to date.
"It's not just about having an online interface that looks good. You've got to have an integrated end-to-end process from start to finish to support that" Tony Carn, NextGen.Net
Chief customer officer Tony Carn says this year hasn't necessarily seen brand-new "earth-shattering" technology, but it has brought to life a new awareness of tools already available. In particular, the company has focused on electronic signatures and document verification services, allowing documents like passports and driver licences to be verified in real time.
"Those tools were out already, but the changes in circumstances saw lenders and brokers adopt those tools and increase usage dramatically," he says.
NextGen.Net has also upgraded its Supporting Documents capability and made some other "unsexy" improvements like ensuring that broker CRMs map data effectively to ApplyOnline.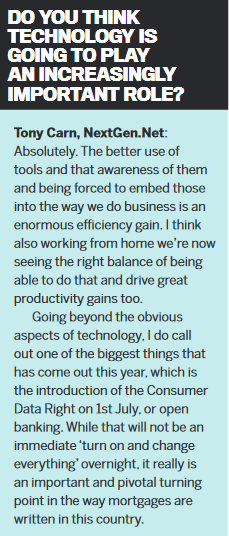 "The CRM mapping has been important because there are a lot of ongoing changes, such as how lenders capture living expenses," he explains.
"It's important that when a CRM system sends data to ApplyOnline it maps correctly, and also that lenders can correctly consume the data we're sending them. So, it's unsexy, but we've been doing a lot of work in ensuring those integrations are effective and smooth."
NextGen.Net's investments in Supporting Docs and its checklist to help brokers identify what needs to be done have been particularly beneficial to brokers this year. The company has also been working on metric services that connect the APIs of lender and broker groups, enabling brokers to do servicing calculations around what lenders will lend in a certain scenario, what the maximum borrowing amounts are, etc. Carn says brokers may not even realise this data sharing technology is being used, but broker groups have been benefiting from it a lot more this year.
"It cuts out a lot of inaccuracies and version control issues that brokers have," he explains.
In turn this should speed up the processing times for applications, something that has been vital this year as lenders fight to keep turnaround times down.
With repayment deferrals on top of increased business coming from refinances and first home buyers, many banks have seen stretched-out SLAs. Carn says one of the biggest things slowing down applications is rework requests, and while there is "not one silver bullet" to fix that, there are various tools NextGen.Net has on offer that can make a difference.
"All of those little things like identity documents and ensuring signatures are on application forms – they typically account for about 10% each of 'more information' requests," he says.
"So, when a lender can cut those out of their processes, it means their turnaround times are suddenly 20% faster, allowing brokers to give a qualified answer to customers a lot faster – and less time is spent on responding to those requests for more information."
Having been in the industry for more than 20 years, Carn says it's not too long since brokers were faxing their paper applications. This was not only time-consuming and laborious but also unsecure.
Now, the technology for applications goes beyond just completing digital forms. Brokers can use technology to see whether their application is aligned to a lender's policy, and they can upload documents, validate data in real time and have everything stored and completed in the same space.
But while tech is only going to continue moving forward and upward, there are elements of the broker role that cannot be replaced by innovation: the human relationship.
"Those [tech] developments have focused on making brokers' lives easier and less complicated so they can get on and do their jobs in the way they want" Ian Rakhit, Bankwest

Carn says that while technology is a great efficiency enabler, customers want to deal with a real person when it comes to their home loan.
"It's not just about having an online interface that looks good; you've got to have an integrated end-to-end process from start to finish to support that," he says. "People want that broker engagement, and ultimately face-to-face is a better way to do it. I think people are yearning for that face-to-face contact, albeit in reduced quantities going forward."
Demonstrating how much this year has intensified the need for technology, Bankwest has seen a 43% increase in unique visitors to its broker portal over the last financial year.
General manager of third party Ian Rakhit says technology has always played a crucial role in helping brokers deliver the best possible service to customers, so the bank puts an emphasis on developing new features and content in partnership with brokers.
"We want to be known as the best broker bank in the country, and we can only do that by working with brokers to deliver productivity enhancements that make their dealings as simple and easy as possible," he says.
In responding to COVID-19, Bankwest has introduced electronic VOI, creating an end-to-end digital home loan experience. It has also started using comprehensive credit reporting information to validate data where possible.
Rakhit says this enhances the safety of brokers and their customers by reducing the requirement for manual documents, while they continue to undertake appropriate due diligence and comply with regulatory expectations.
"The health and wellbeing of our customers, colleagues and the community has been a focus of Bankwest throughout COVID-19, and that includes ensuring we provide the required support that enables our critical broker network to deliver the best possible service to customers and help them put a roof over their heads at a time of unprecedented uncertainty," Rakhit says.
Other digital offerings from Bankwest include features on its broker portal such as its Policy and Postcode tool, which provides an immediate LVR for any postcode in Australia, as well as its Pricing tool, making required customer details easily accessible for brokers, all in one place.
"Our end-to-end digital home loan process, which enables customers to sign documents even on their smartphone, has reduced error rates, increased efficiency, and in some cases resulted in documents being submitted, processed and returned to brokers in the same day – far quicker than the usual two weeks of manual processing," Rakhit adds.

As brokers have come to rely on new and existing technology, Bankwest has worked to improve its onboarding experience with targeted communication at key points in the broker's journey with the bank. This has been complemented by the development of virtual broker accreditation training, allowing brokers to gain accreditation despite the COVID-19 restrictions.
Rakhit likens the evolution of technology to the 'chicken and the egg' situation, explaining that brokers adapt to changing needs and expectations of their customers in the same way that Bankwest does. Talking of "collaboration" and "partnership" when it comes to designing tools, he says it's important that the bank understands brokers' needs and expectations so it can deliver new initiatives and enhancements.
"Those developments have focused on making brokers' lives easier and less complicated so they can get on and do their jobs in the way they want," he says.
"Constantly reviewing and improving the ways in which we're available to brokers – be that face-to-face with a BDM, over the phone with our broker teams, virtually via web chat, or self-service via the broker portal – is a key component of that.
"Being there when and where brokers need us so we can listen to them and understand their needs has ensured that we've been able to meet their expectations as the demand for self-service technologies grows."
As a 100% digital bank already, 86 400 did not have much to change in terms of its offering. While other lenders have had to adapt the way they interact with their customers and brokers, 86 400 was already set up with systems and processes that allowed borrowers to get a home loan without having to meet anyone face-to-face.
"Our biggest difference is that we started building our home loan business from scratch, so there were no legacy systems, policies or processes," home loan lending lead Melissa Christy says.
"The technology we use is not different to what other banks are using, but there is no other home loan lender in the broker market solely relying on data collected electronically to assess a home loan. We were able to develop our system, policy and assessment process around using this data."
Being new to the mortgage market and relatively different to other banks and lenders, the smartbank has found that education is key. Brokers have praised the training and support offered by the bank's BDMs as well as the dedicated broker support provided by the Loanapp team.
While the bank does need to spend a little extra time with brokers upfront to help them with their first deals, once they are ready to go, brokers benefit from the fast turnaround times that the digital offering provides.
Brokers do not need to go through statement data to understand a customer's financial situation; applications can be prefilled with data collected, and customers can provide digital signatures, Christy says.
"The home loan interview a broker has with their client doesn't need to be face-to-face – we don't require it for our process" Melissa Christy, 86 400
"We deliver faster unconditional approvals than are currently seen in the market as we are not manually going through payslips and statements," she explains. "We can give them and their customers a quicker decision, which takes a lot of the stress and legwork out of the application process."
With this being the case, Christy says technology is the future of banking, but 86 400, along with the rest of the industry, will need to continue to keep up as it changes.
"I think many other lenders will change the way they do things, not just because of COVID and what that has forced us to rethink but because customers will demand it," she says, adding that while many customers will still want face-to-face service, that too could change.
"The home loan interview a broker has with their client doesn't need to be face-to-face. We don't require it for our process," Christy says. "This year has proven that most things can be done remotely. Meeting a customer via Skype or Zoom can be much more convenient for both brokers and customers, and the same outcomes can be achieved."
As an aggregator, Specialist Finance Group has not only offered its own technology but seen the positive impact of quality technology combined with seamless internal processes.
Aggregation, acquisition and strategy manager Blake Buchanan says the aggregator has seen that those businesses set up with existing technology-based solutions were able to quickly adapt and succeed despite the pressures of this year.
"There is an essential need for any business in 2020 to operate and thrive with efficiency," he says.
"Technology is the crucial and most important element. We have seen some major industry players struggle to adjust to the changing landscape, which includes remote working arrangements and other challenges. However, brokers who were prepared to pivot have not suffered any downtime because technology is providing solutions to everyday challenges."
The aggregator also offers its own digital platform, SFGconnect, with integrated platforms providing digital solutions for bank statement collection, digital communication, property reports, credit check reporting, digital and automatic workflows, and more.

"SFGconnect provides a competitive advantage for our brokers because it offers so many solutions in one package," Buchanan says. "The simple broker and client interface allows for fact-finds to be completed in real time and with ease over the net. Combine this with integrated VOI, digital signatures and a document repository portal for their clients, and all of a sudden you are the most digitally enabled broker in the Australian market."
It goes beyond developing new technology and sending it out, however. The aggregator spends time with its brokers to help them identify weaknesses in their processes and ensure they find technology that meets their needs.
"Brokers who were prepared to pivot have not suffered any downtime, because technology is providing solutions to everyday challenges" Blake Buchanan, Specialist Finance Group
SFGconnect has a built-in Help Desk feature that allows brokers to speak to a real person within minutes, and staff around the country are on hand to offer support and in-person training where possible.
Buchanan believes that technology will continue to be more front of mind for brokers as they learn to implement small tech features in a way that has a large impact on their business.
"The key to innovation is using technology to provide a real or perceived value to your clients, not simply using technology for its own sake," he says. "Technology must play an important role for brokers wanting their business services to remain current as consumer expectations evolve. This is also about more than just improving the client experience; the broker experience should also be cultivated to ensure long-term career viability.
"Both brokers and consumers need to extend their work-life balance, increase e ciencies and find value in every part of the service offering."
While Buchanan has seen brokers who embrace technology achieve great success, he says there is nothing that will replace the human interaction. Technology merely complements a broker's offering.
"On my travels, I have met high-performance brokers who have been using digital processes for years, but equally, I have met high-performing brokers who will only do face-to-face appointments but may use technology to speed up their processing after the appointment," he says.
Having seen the digital offering grow over his time in the industry, Buchanan notes that it is not just about systems; the digital delivery of training and education has also been hugely important.
"As broker market share has grown, so has the national geographic spread of brokers, so it is vitally important that one of our brokers based in Wagga, as an example, has the same access to information that one of our brokers in a capital city has," he says.