Supporting these young and new entrant brokers is also crucial for the industry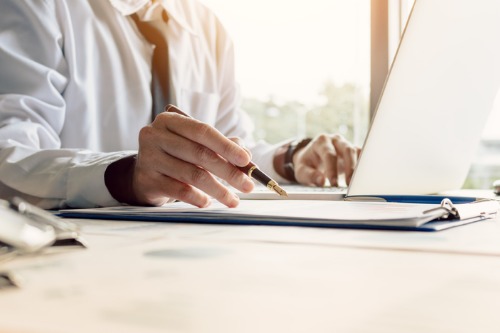 With an increasing "age gap" in the commercial finance space, there is a particular need to support emerging young professionals and help them progress and further develop their skills and enable them to one day "become leaders".
This was the thought process behind the Commercial and Asset Finance Brokers Association of Australia's (CAFBA) upcoming series of networking events.
The association formed the Commercial Lending Young Professionals (CLYP) group after Max McFarlane, founder and broker at Skyward Financial, approached the CAFBA board about a "young chapter".
At the same time, equipment finance broker Sam Houselander approached the association about increasing the awareness of being a commercial broker as a career for university graduates and others.
With launch events running across the country from this week, the new national group is for anyone working in commercial finance under the age of 40. It aims to connect and support young professionals who are currently working in or are looking to work in commercial finance.
McFarlane says it is crucial to success to have a support network of peers, mentors and lenders, particularly as many brokers are operating in small firms.
"Building relationships with peers is important so that you can talk with people that have gone or are going through similar experiences. It helps to be able to meet various people working in banks and lenders to discuss topical issues or changes in policy, products or regulation," he says.
Overcoming significant challenges
As new entrants to the industry, young brokers are facing "significant" challenges and these events aim to provide brokers with the support needed to overcome them.
McFarlane says brokers are facing fierce competition, changing regulation and have to navigate policies and products of multiple lenders, as well as building trust and relationships with their clients.
From his own personal experience, McFarlane says he really benefitted from attending his aggregator's annual commercial conference when he first started his business a few years ago.
"I got to meet a lot of lender BDM's and other brokers working in commercial finance at this conference it helped me to know who to speak with when I had questions or deals to discuss in the early days of starting a business," he says.
Full support for diversity
Renee Tocco, member of the CAFBA board, says the full board supported the initiative unanimously, adding that it was evident the industry needed to fix the age gap issue so it can maximise on the growing market.
She sees the key challenges for commercial brokers as getting started and established. As a rapidly moving landscape, it is important to stay positive and not lose steam in the difficult first 12 to 36 months.
"Being in a new small business as a one-man band, can seem really lonely at times and this is the base point for most finance brokers wanting to go out on their own. Having a network of support can be the fundamental difference between a new broker that will make it, or who will exit," Tocco says.
Tocco also recognises the importance of having an age-diverse industry for both the success of the industry itself and the brokers within it. She says diversity of age, culture and gender have always been a key focus.
"When we bring minority groups together, we see something awesome occur, friendships, networks, and all of this leads to helping these persons be more resilient and more likely to succeed in the industry," she says.