Rate hikes of 25bps could be on the way as banks say they have to pass on extra costs, but ACCC could intervene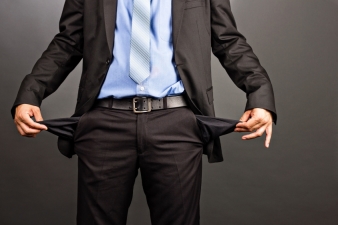 Rate hikes of 25bps could be on the way as banks say they have to pass on extra costs, but ACCC could intervene
A new tax on banks announced in Tuesday's Federal Budget is likely to be passed onto borrowers.
Banks have reacted negatively to a new 0.06% annual tax on liabilities, defying treasurer
Scott Morrison
who, in a speech to the National Press Club, told them "don't do it – they already don't like you very much."
The liabilities tax could raise $6.2bn over four years, the main revenue-raiser for a Budget full of infrastructure promises. However, NAB CEO
Andrew Thorburn
warned that "a tax cannot be absorbed. This tax is borne by these people. It is not possible to impose a tax without an impact on people, and therefore the wider community." Alongside Commonwealth Bank and
Westpac
, Thorburn explicitly suggested costs could be borne by bank customers.
Banks could raise rates by 12-25bp, suggested
David Murray
, who ran the Financial Systems Inquiry, when speaking to the ABC.
CoreLogic's Budget overview noted, with regard to the bank tax, that the "likelihood is that this additional cost could push mortgage rates slightly higher as banks look to recoup the costs." The
FBAA
's
Peter White
has urged the banks to give an 'ironclad guarantee' that they won't raise rates.
To dissuade banks from passing on the tax to consumers, the Australian Competition and Consumer Commission (ACCC) would undertake an inquiry into mortgage pricing. However, it's not clear that the ACCC could prevent banks burying rates, or whether it'd be possible to separate the liabilities tax from the other factors pushing banks to raise rates.
In a less well-reported Budget measure, APRA's remit will be expanded to cover the non-banks. According to Corelogic "these changes could make it harder for investors, foreign buyers and businesses, who are being turned away from the major banks, to fund their property purchases."