She holds a yearly black-tie gala for the charity that already raised over $135,000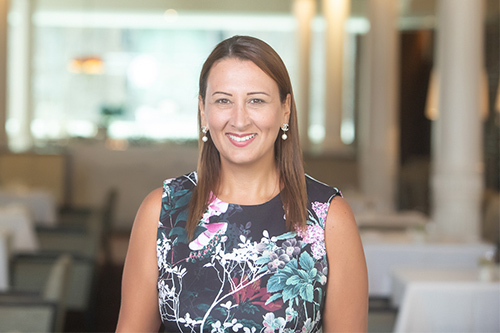 Nothing like any of the usual philanthropy work that she knows, and founded by the person who launched one of the world's most popular fitness centres, The Human Kind Project resonated with Classic Finance founder and mentor Nancy Youssef so much that she pledged to support the organisation the moment she learned about it.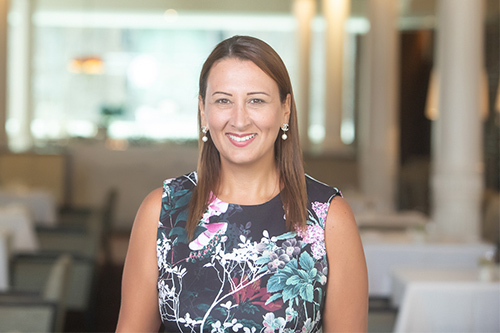 "In my eyes, it was the perfect match for me and Classic Finance," Youssef, one of the organisation's corporate founding partners, told MPA.
"It appealed to me because it was a new way of giving back. I also saw it as an opportunity to get in early with an organisation while it was still in its infancy, to be part of its growth and development, to be an integral partner."
Youssef met The Human Kind Project founder, Jacinta McDonell on Necker Island in 2015, the year the organisation was just starting out. McDonell, owner of Anytime Fitness, had a change of life focus after visiting Malawi with The Hunger Project, one of the charity partners of The Human Kind Project.
"The trip changed Jacinta completely and made her realise just how lucky and privileged she was. It drove her to create a meaningful legacy by giving something back to those who aren't so fortunate," Youssef said.
Connecting business leaders
The Human Kind Project rests on the concept that businesses can change the world, Youssef explained. The organisation connects business leaders and entrepreneurs with change-makers on the ground so they can be part of community projects in Malawi that includes health care, education, leadership and microfinance loans.
As opposed to giving handouts, the charity supports microfinance initiatives and works with partners that create sustainable change that's driven from the ground up. Youssef finds that the charity's work is in a way similar to what she does as mortgage broker.
"My business exists to help people achieve their goals, to fund entrepreneurs and to provide finance for somewhere to live," Youssef said.
Unequivocally life-changing
Through the charity, Youssef saw how one person or group can make a meaningful difference in other people's lives. "It's so easy to look at all the problems in the world and feel lost, like you just don't have the power to do anything about it," she said.
"But working with The Human Kind Project has shown me that every single one of us has the power to change the world, and every little bit adds up. I've learned that true, sustainable change happens when lots of people do small things and work together towards a common goal."
Travelling to Malawi with The Hunger Project has unequivocally changed her life, according to Youssef. Not only did it cement in her mind just how blessed she is to live in Australia and have a wonderful career, it also taught her a lot about determination, entrepreneurship and, ultimately, happiness.
"I've met entrepreneurs who grew up with limited resources and no education, not even a hospital in their village, yet they had so much determination and hope driving them that they have achieved amazing things," Youssef said.
"The human spirit is so incredibly powerful."
Outside the zone
Youssef's partnership with The Human Kind Project has allowed her to step outside her comfort zone and tackle tasks that don't usually form part of her daily life as a broker and mentor, such as throwing a black-tie fundraising gala every year. To date, the gala, attracting an average of 150 attendees, has raised over $135,000. Youssef aims to collect $200,000 by the end of 2020. The next event will happen in October this year.
Because of her determination to make her events successful, Youssef was able to build a network outside the finance industry and got to test her organisational and time management skills. She counts on the help of her team at Classic Finance to pick up some of her broking work when she's flat out with the charity.
According to Youssef, organising events is a bit of a whirlwind but knowing that it'll produce another big cheque for the charity keeps her on task.
"Through The Human Kind Project, not only have I been able to build a real legacy around my philanthropy, but I have also found my true passion and calling in life," she said.
"I get a lot of fulfilment from my career and I love the finance industry and the people, but working with The Human Kind Project has sparked a whole new fire inside my heart."