As more bank branches close, brokers can only provide part of the solution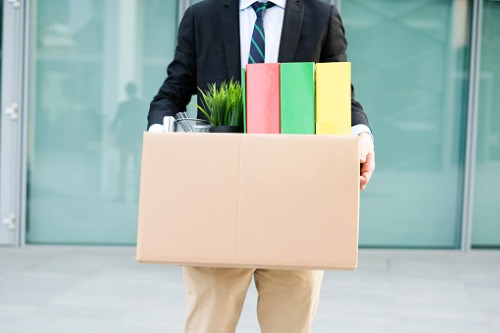 More than 300 bank branches have closed across the country over the past 18 months, creating 1,300 job losses in the financial services industry and leaving many rural communities without a bank. But as one door closes another one opens. Heritage Bank recently announced a plan to expand its community banking model to more regions across the country at a time when, despite the accelerated take-up of digital technologies throughout COVID, about one-third of bank customers either aren't able to or don't feel comfortable doing their banking online.
"We think our Community Branch model is a fantastic way of ensuring communities not only retain a local banking service but also benefit by sharing in the profits that the branch makes," Heritage Bank chief customer officer Kevin Potter told MPA. "Our model involves a joint-venture between Heritage and the local community, which means people are part of the solution."
He said the recent spate of bank branch closures had had a massive impact on regional communities across Australia – not just in terms of convenience, but at the much deeper level of local identity.
"Having a banking service is often part of a town's identity," he said. "Losing it often means not only having to travel along way to visit a branch but also losing that identity as well.
"We know how important it is for rural and regional communities to have a local banking service, and we've seen the big banks closing down many branches in these areas in recent years. That's because their focus is all on maximising profit. When that's your priority, then branches in small rural communities often don't seem viable.
"Our Community Branch model is not about maximising profit – it's about working together to retain a local banking service. When that's your focus, and when you have community involvement as a partner in operating the branch, then our model makes a lot of sense."
Financial Services Union national secretary Julia Angrisano described bank branches in regional and rural areas as being like the "lifeblood of the community."
"When you close those doors, you lose so much," she said in a recent interview with ABC Radio Canberra.
Read more: Bank branches closing at fastest rate in 20 years
While the [email protected] program provides an alternative way of banking for some regional customers by enabling them to conduct transactions at their local post office, not all banks have signed up for the program.
"What customers say to our members is that going into the post office isn't like going into your branch," Angrisano added. "Getting professional expertise from the person over the counter is not like going in and just doing a transaction or a quick deposit. There is more to a branch than just that and it's an important service to the community."
While brokers play an important role in closing that gap for home loan customers, they can't offer a complete replacement for branch presence, said Potter.
"There are many other banking needs that customers have which aren't home loan related, and that's where access to a branch is important to them," he said.
ANZ CEO Shayne Elliott recently told the Standing Committee on Economics that its latest round of closures was due to "the astonishing, rapid rate" of change in customer behaviour. He added that branch traffic had been dropping by 10-20% each year for a number of years and likened visiting a branch to visiting the dentist.
Read more: ANZ closing branches faster than any other major bank
"You know you have to do it, but you don't really want to do it," he said. "And the reality is now you don't have to, because we have all these fantastic digital tools; we have home loans specialists that will come to your house."
But Angrisano described the latest round of closures as "savage," explaining that about one-third of banking customers either didn't have access to online banking or didn't feel comfortable to make the switch.
"Who still goes into a branch – that's a really important part of the discussion," she said. "What we're really concerned about is what we're describing as the forgotten Australian in this debate - people with low levels of digital literacy, those who haven't, as yet, felt safe enough to jump on and do their banking online.
"People with disabilities, those that have limited access to transport. When your branch closes it might not be practical to jump in the car – you might not have one, you might not have public transport, especially in regional and rural parts of the country.
"Let's also not forget indigenous Australians in remote communities. These groups have been hit the hardest. For many of them, they now live in a town where there is no bank and there is no ATM.
"The banks have an obligation to have access to banking services for every Australian. You can't get by without a bank account. You need that service within a reasonable distance of your home but also in a way that's going to work for you."
Potter agreed that having a branch presence was still important in the digital age.
"When it comes to branches or online, it's not a case of one or the other," he said. "Branches still have a role in today's banking world, but it's not the same role as it used to be. Now, branches are more for advice and help with complex needs, rather than transactions.
"And we have to respect those customers who don't want to use online banking. Those people have helped build our bank into what it is today, and we must continue to cater for them."
He said Heritage Bank had opened branches in Sydney recently despite other institutions closing their doors.
"We know how much many people treasure that personal touch that they can get in a branch and we're not about to lose that," he said. "We also do our best to replicate that personal touch through whatever channel people are interacting with us, whether that is in branch, or online, or even via our call centre."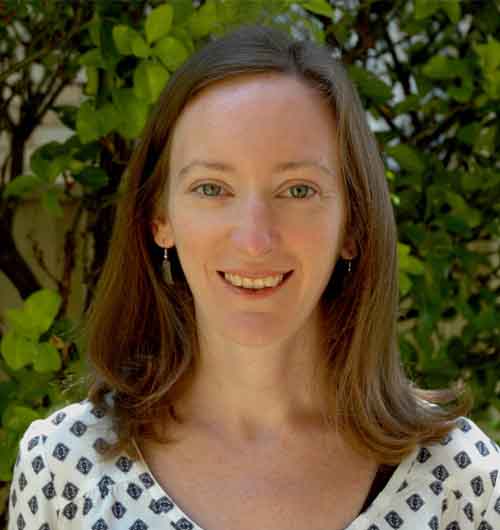 Kate McIntyre
is an online writer for
Mortgage Professional Australia
. She has a wealth of experience as a storyteller and journalist for a range of leading media outlets, particularly in real estate, property investing and finance. She loves uncovering the heart behind every story and aims to inspire others through the artful simplicity of well-written words.
Email
|
LinkedIn