Will November cash rate rise push some people to sell?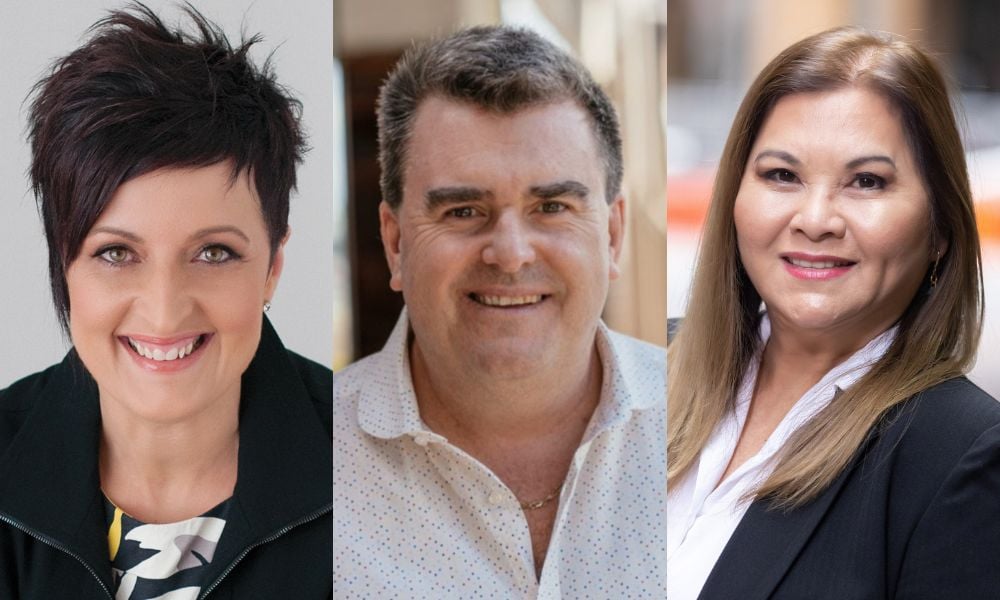 Borrowers have been leaning on their brokers for advice and support following this month's Reserve Bank decision to lift Australia's official cash rate to 4.35%.
While many experts in the mortgage and finance industry had predicted the cash rate would jump, and lenders would in turn hike interest rates, since the November 7 RBA announcement many brokers have been contacted by clients looking for help.
Mozo's recent research showed that 39% of Australians were spending more than 30% of their monthly household income on their mortgage, and one in six or 16%, were spending between 40% to 60% of their income.
"This was before the November hike, so there's likely a number of homeowners that could fall into genuine economic distress after another 0.25% rise," Mozo money expert Rachel Wastell said.
"What's important for borrowers to remember is that if they are struggling to meet repayments, and are unable to refinance due to serviceability, to make sure they call their lender to see what support they can get."
Mozo's latest rate rise data shows the majority of Australian lenders it regularly tracks have passed the rate increase on to their customers.
Soon after the RBA's November cash rate hike announcement, MFAA CEO Anja Pannek urged people under mortgage stress to seek guidance from brokers who "offer a valuable resource to help them understand what their options are".
Zippy Financial principal broker Louisa Sanghera (pictured above left) said the June rate rise was what really sparked borrowers to touch base about cash flow issues and seek some insight into where the market was heading.
Brokers help with cash flow management as interest rates rise
According to Sanghera, she and her team have undertaken a lot of cash flow analysis and in-depth looks at their clients' living expenses, including the money they spend on coffee, alcohol, and entertainment.
"We might say to them although it might be tighter, you're not really struggling so you just need to rein it in a bit, but some people just want to carry on living the life they've been living," Sanghera said.
"So, there's just a bit of guidance around cash flow."
Sanghera said the time spent on cash flow analysis, using actual living expenses and ensuring they matched the clients' bank statements, which often didn't, allowed for a more accurate assessment of what each client could afford in loan repayments.
"I think the fact that we spend that time is why we have not got clients struggling. "
Brokers report that lots of customers are now struggling
However, Sanghera said she was hearing from other brokers, and social media, that there were a lot of people struggling.
"It's sad, some are in dire straits, like they have literally done everything they can now, and I think this last rate rise that just happened is going to be a killer for lots of people," Sanghera said.
"I think now we're really going to see people struggling … it may push people over the edge. And if they do another one in December, we'll be in an even worse position."
In fact, Sanghera is reaching out to her clients and reminding them to act now if they feel they may be facing difficult financial times.
"I want to look at things with them now rather than wait until they are actually in trouble".
Loans on the Run director Tim Rodda (pictured above centre) said he and his team were constantly in conversations with their clients. However, the rate rises have prompted some clients to initiate contact to see if there is a better or more suitable product for them.
"[We're always] making sure the product they are in is still competitive in regard to rates, and additionally suitable for them in what they need in a loan … looking after our existing clients is as important as writing the loan initially," Rodda said.
Some lenders raise interest rates above RBA level
Rodda said he wasn't surprised to see so many lenders pass on the latest rate rise to their customers.
"I have been a broker since 1999, and in banking prior to that, so I have seen many out-of-rate rises," he said. "Some lenders have raised rates above the market, only to remove or reduce these rates when they start losing market share."
"Banks and non-banks need to be consistent, as we (and them) have to work hard to attract clients, so we should do everything we can to retain them when times get tougher."
Rodda said now more than ever borrowers were looking for ways to stay ahead of their financial situation.
"If you look at what the banks and lenders used as servicing buffers during COVID, most were still calculating serviceability at say minimum 5.50% and above when rates were in the low 2% [range].
"In a lot of cases now, people are very close to buffers and beyond this, consequently, people have to adjust spending habits to ensure they can still afford their loan."
Rodda said many borrowers were undertaking a balancing act.
"It's very tough out there for clients in both residential loans, and additionally SME clients where their house is the main security for their business loan," he said.
"We have seen many more people coming to our brokerage, as we have the experience to restructure complex scenarios, and have the hard conversations that sometimes need to be had."
Zinger Finance business manager Rose Renouf (pictured above right) said she too wasn't surprised by the last RBA cash rate rise.
Renouf said while she had no clients contact her immediately after the rate rise was announced, she expect that more clients will reach out for help to refinance, or in some cases, decide to sell up as repayments have just become too difficult to manage.
"It's not because of the latest increase, but because repayments were already high even before the increase," Renouf said.
Have you encountered clients in real financial distress? Share your thoughts below.