Branch closures will cost 182 people their jobs over the next few months, says FSU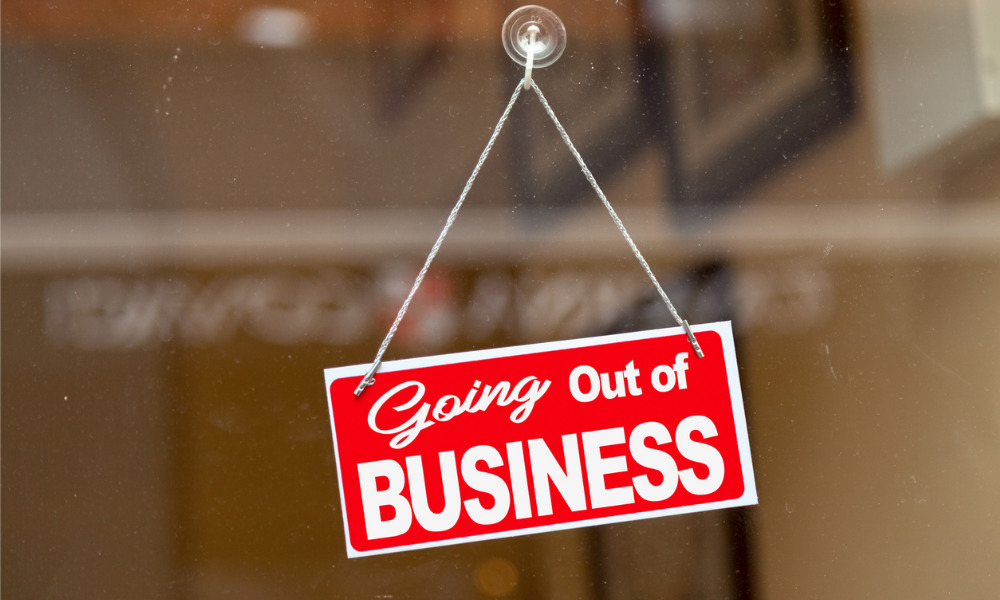 Dozens of major bank branches are slated to close over the next few months, costing 182 people their jobs, according to the Finance Sector Union.
A total of 37 branches will be closed, with the FSU describing the branch reductions as reaching a "crisis point."
Westpac Group is making the biggest cuts, with plans to close 24 branches across Australia, news.com.au reported. In New South Wales, Westpac will close branches in the suburbs of Lakemba, Engadine, Corrimal and Kingscliff. In Queensland, the bank will close branches in Ashmore, Nerang and Rockhampton.
The closures will also affect Westpac's Western Australian branches in Mandurah and South Perth, as well as the Berrimah branch in the Northern Territory, according to news.com.au.
The FSU said it had pushed back against branch closures for years, but is now seeking government intervention to protect local economies.
"This latest list of closures means the big four have closed more than 550 bank branches across Australia since January 2020," FSU national secretary Julia Angrisano told news.com.au. "We must act to stop the banks walking away from communities in our suburbs and towns. It's time to examine the impact of these closures, which have hit 100s of communities across the country."
Read next: Westpac may close 100 branches – report
Other Westpac Group branches set to close include St George's NSW branch in Five Dock, the bank's South Australia branches in Munno Para and St Peters, and seven Bank of Melbourne branches.
National Australia Bank is closing nine branches across three states, including sites in Lavington, Narrandera, Corrimal, Figtree, Cronulla and Marouba in NSW, Wynnum in Queensland and North Melbourne in Victoria, news.com.au reported.
Commonwealth Bank will close branches in two states, including the NSW suburbs of Annandale, Toongabbie and Linfield, and Victoria's Drysdale and Woodend.
Angrisano said communities depend on bank branches for financial services. She feared that the current trend would result in no branches in the future.
"The banks notify the FSU about upcoming closures," she said. "In this case, two banking brands are being withdrawn from the same location in Corrimal, NSW. Imagine the impact of losing two more banks in the same suburb."
Angrisano said the cost savings banks realized by closing branches were just a way to increase already enormous profits.
"We need an inquiry into bank branch closures to assess the impact on local communities when banks pull out of suburbs and towns," she told news.com.au. "The UK has a formal 'community impact assessment test,' and we need a similar test to ring-fence our branches and make sure banking services the public which they derive their profits from."
A Westpac Group spokesperson said that with more than five million digitally active customers, the bank was simply investing in how consumers preferred to bank.
"Declining customer use of branches means that in some instances, we may take a difficult decision to leave a branch location," the spokesperson said. "In these instances, we continue to support our customers with access to banking services via Bank@Post, telephone, mobile and virtual banking. We take steps to ensure customers are notified in advance about the changes and are directly connected with the services they need to continue to do their banking. For those who are new to digital banking, or may require more assistance with the changes, we provide dedicated support and education to make the transition easier."
Read next: Westpac, FSU clash over pay rates
The spokesperson said that the majority of affected employees would secure new roles at the company.
Krissie Jones, of NAB executive retail, told news.com.au that NAB was also driven by customers' move to online banking.
"Increasingly, Australians are banking digitally, with more than 94% of customer interactions not taking place over the phone, by video or online," she said. "While these branches will no longer be there, we will still be there for our customers – just in different ways. Over the past few years, fewer customers are coming into branches to do their banking and foot traffic has lessened, which has been accelerated by COVID."
Jones claimed there would be no job losses at NAB due to the closures.