Banks are cautiously rolling back some of the extra checks they introduced at the height of the pandemic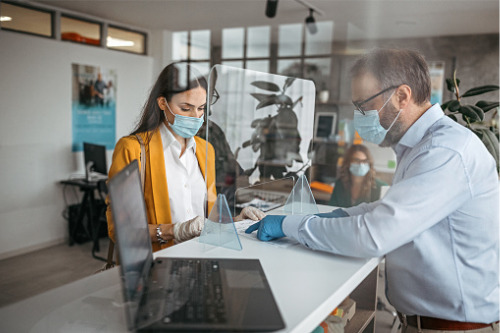 Mortgage brokers say that banks are cautiously easing up on home lending and removing extra checks on borrowers that were put in place during the COVID-19 pandemic.
Last year, banks introduced extra checks to ensure they weren't lending to customers whose income was threatened by COVID-19, such as extra employment verification and ignoring income from bonuses or overtime, Homeloanexperts.com.au founder Otto Dargan told The Sydney Morning Herald.
"Now lenders have removed these restrictions and the main problem is that they're being inundated with applications," Dargan said.
While there is currently a surge in new lending, brokers say they haven't seen a spike in high-risk borrowing, nor do they predict that more regulatory controls on mortgage lending will be introduced in the near future, according to a report by the Herald.
With house prices rising at their fastest rate in more than 30 years, regulators have repeatedly warned against a deterioration in credit underwriting standards and said they could step in to cool the red-hot market if necessary. But in the current market boom, several brokers have said that banks are becoming less conservative than they were at the height of the COVID-19 pandemic last year.
James Symond, chief executive of Commonwealth Bank's Aussie Home Loans, said banks were now taking a more "commercial" approach to credit assessments.
"We are seeing a more balanced approach by the banks," Symond told the Herald. "We are seeing less conservatism, but much thought being placed in every single customer application."
Read more: RBA tips scrutiny of booming housing market
Symond also predicted that property investors would become a larger force in the market over the next 12 to 18 months.
The proportion of loan applications in which lenders are requesting more information from the customer has dropped from 48% in March 2020 to just 28% this year, according to data from Lendi. David Hyman, Lendi co-founder and chief executive, said the drop was a sign that banks were being far less conservative than they were last year, during both the early days of the pandemic and the aftermath of the Hayne royal commission.
Despite this less conservative approach, Hyman said that the proportion of loans with a high loan-to-valuation stayed relatively flat, and he didn't believe that regulators needed to step in with macroprudential policies yet.
"There's a growing fear of missing out as prices rise, but we are not seeing borrower behaviour becoming riskier across the board," he told the Herald.
David Bailey, chief executive of listed broker AFG, said the key metric he would look at to ensure the market didn't get "out of kilter" was interest-only lending to owner-occupiers – which, so far, remains at relatively low levels.
The new scrutiny of lending standards comes amid a surge in new mortgage lending driven by ultra-low interest rates, rapidly rising house prices and government incentives. Aussie told the Herald that it posted record lending volumes in March, with about $2 billion in settlements. Lendi also said it had a record month in March.

Ryan Smith
is currently an executive editor at Key Media, where he started as a journalist in 2013. He has since he worked his way up to managing editor and is now an executive editor. He edits content for several B2B publications across the U.S., Canada, Australia, and New Zealand. He also writes feature content for trade publications for the insurance and mortgage industries.
LinkedIn
|
Email