Aussie banks overpriced due to household debt … Hague: Auckland market like a buffet… Budget to deliver good news for mortgage holders...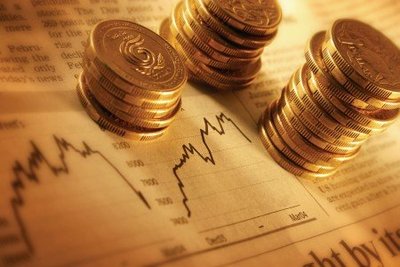 Household debt leading to "overpriced" banks
Australian financials are overpriced and undercapitalised relative to their global counterparts, Perpetual Investments global equities portfolio manager Garry Laurence said, which is ultimately affecting mortgages. Laurence warned that for Australian banks "the risks to the earnings are to the downside, when bad debts are at all-time lows, and certain metropolitan property markets seem to be entering bubble territory."
He said that credit growth, a major driver of revenue for any bank, has been fuelled by increasing levels of household debt over the past 20 years.
"Mortgages now represent 61 per cent of outstanding credit in Australia versus 24 per cent in the late 1980s," he said, adding that past performance is no indication of future performance," Laurence said. He said that house prices are over 50 per cent above the pre-crisis level and the size of mortgages has increased twice the growth in income since 1984.
"I start to worry when I read about 300sqm knockdowns in Sydney selling for $2.7m, $1m over the reserve (yes that happened last weekend in Double Bay). Investors in Australian banks should worry too."
Hague: Auckland market like a buffet
Much like the market in Australian, which is dealing with the wave of foreign investors snapping up property in Sydney, Melbourne and other cities, the New Zealand government is under increasing pressure to control foreign speculators who are buying investment properties in Auckland, according to an article from Yahoo
The lending restrictions announced by the Reserve Bank of New Zealand on Wednesday don't touch non-resident buyers and could be to their advantage, the article reads. The bank's governor,
Graeme Wheeler
, has acknowledged that forcing local investors to pay a 30 per cent mortgage deposit will decrease competition and others could move into the gap.
He says it would be "very helpful" to have data on how many foreign buyers are in the Auckland market, but the government still doesn't think that's necessary. However, some believe that the Green Party says ministers are in denial.
"Foreign buyers are treating the Auckland housing market like a restaurant buffet - they're going back for second, third and fourth helpings," said housing spokesman Kevin Hague.
Budget to deliver good news for mortgage holders
The Abbott Government's second budget will benefit many people involved with property, according to experts.
Peter White
,
FBAA
CEO, said that the measures announced will mean that the nation's ability to take out and finance mortgages is still strong.
"Tax breaks for small business will help businesses expand and create jobs while treasurer Joe Hockey's 'Jobs for Families' should help ease the burden of the household budget and relieve pressure on mortgage repayments," he said.
More good news was the Coalition Government decided to maintain the taxation allowance for negative gearing, said White. "Thousands of Australians would miss out on the benefits of investment property ownership and with cash rates at an all-time low, the climate remains perfect for property purchasing," he said.